Aaron Carter and his girlfriend, Melanie Martin, just spent time on a vacation in Amsterdam and fans are certainly happy for them both. Read on to learn what they're posting and what people are saying about the trip.
Aaron Carter and Melanie Martin travel to Amsterdam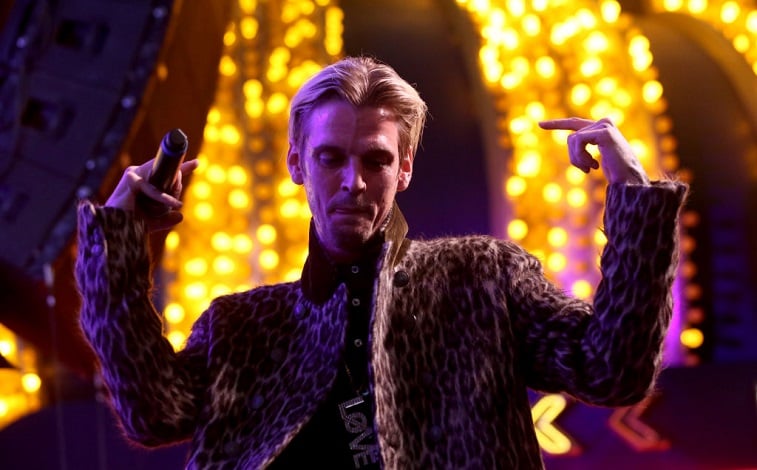 Carter and Martin traveled to Amsterdam and appear to have had a great time together. Martin shared a photo of the two having fun on their travels. "I love this man @aaroncarter thank you for always putting me first and doing everything above and beyond so grateful for you. 🥰🦋🦁," Martin captioned the post.
Both Carter and Martin posted on their Instagram Stories about the trip
Even while on vacation, each of them had time to post totheir Instagram Stories about their experiences in Amsterdam. Both showed offtheir hotel room with an amazing view. Another video shows them walking while holdingan umbrella in an attempt to get out of the rain.
Melanie Martin posted a few more images and videos of their time in Amsterdam
Martin recently posted a few more images and videos toInstagram of her trip with her man. Some of the media has been seen before byfans who keep track. There's a nice image of the two posing on a bridge. In avideo, the two are kissing. There is even some local Amsterdam sights in onevideo.
"@aaroncarter #travel #amsterdam #coupleswhotravel #love#babes 😻💕," Martin captioned the post.
Fans react to Martin's latest post about her trip
Fans seem to really be feeling the new media Martin postedof her trip with Carter in Amsterdam.
A lot of people apparently want to visit Amsterdam at somepoint. "Bucket list spot so awesome," an Instagram user wrote.
One fan is happy that Martin makes Carter so happy. "I likeyou Melanie! You are so sweet! And obviously you make Aaron happy. I'm glad foryou both. 💕," another user wrote.
Numerous people commented to let Martin know how "adorable" they are together as a couple. "You two are adorable together😸," someone said.
A fan thinks they are couple 'goals'
One user describes the two as "goals." "You guys are goals ❤️so cute together," an Instagram user wrote.
Fans were glad the happy couple had such a good time together."I'm so glad you had fun 💕💕💕," someonesaid.
Aaron Carter's loyal fans are just happy he's found someoneand they were able to get away for a little while together. "So cute. Such anice vacation and well deserved for both of you. This made me happy to seeAaron get away. 💯💖," theysaid.
The love didn't stop there either. "Y'all are so cutetogether so happy he is happy and living his life with you ❤️,"another fan chimed in.
Although any relationship is going to have its haters, it doesn't seem to matter for Aaron Carter and Melanie Martin who are enjoying themselves together.
Source: Read Full Article