Some people choose to celebrate their birthdays by going out to a nice dinner or maybe a movie. Chelsea Handler made her 45th birthday a little more eventful. She went skiing down a mountain without pants to commemorate the event.
Chelsea Handler turns 45 and celebrates without pants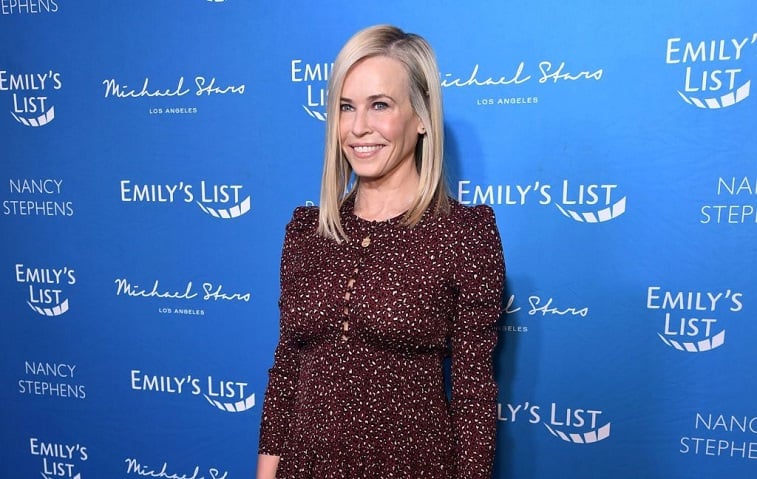 Handler turned 45 on February 25 and she visited the slopesto celebrate. She posted photos and videos on her Instagram showing the fun shehad. One moment in particular seems to really have fans talking. Handlerdecided to not wear any pants while skiing. At least she wore a helmet, right?
"Skiing into 45 with my margarita, my marijuana, and mymountain! #whoneedspants #birthdaysuit," Handler captioned the post.
A video showing Handler skiing while holding a drink and smokingis an impressive sight to say the least. Luckily she's still wearing a jacketand a helmet, she's just missing the pants. Another image shows her posingwhile holding her pants. In another, she's wearing a robe while on her skis. She'salso seen on the ski lift wearing her robe and holding up a drink.
Fans react to the hilarious post
Handler's fans had a lot of love to throw her way. They seemto really appreciate the humor in the situation.
"There's our girl! 😂🙌 Happy Birthdaymy friend! Looks like it's gonna be a good one! 💃🎉🎈," anInstagram user wrote.
"Epic. 🙌," another commented.
One fan said they love her even more now. "It's moments likethese that make me love you even more! Happy Birthday to you! ⭐️🎂😘," anInstagram user said.
"Yes!! The world got a whole lot less boring the day youwere born. Love you! 👏🏼❤️," someoneelse said.
Numerous fans commented that they'd like to spend theirbirthdays doing something similar. A few said Handler is crazy, but in a goodway. This isn't the first time she's posted something on social media that hasgotten a lot of people talking.
Handler took a jog down a beach wearing Skims
Handler seems to be a fan of Skims, a brand of solution-based shapewear that was founded by Kim Kardashian. Handler decided to wear the shapewear and tape up her chest with Skim's Tonal Body Tape for a jog on a beach. Handler appears almost naked on her unique jog that people can't stop talking about.
Handler posted the video to Instagram and wrote, "I've alwayswanted to run on a beach naked, and now with @skims, I finally can. Thank [email protected]!"
According to UsWeekly, Handler wore Solution Shorts from Skims that are high-waisted. Shealso used the tape to tape up her chest as well as her other private areas.
One thing is certain: a day in the life of Chelsea Handleris never boring. Fans are happy she at least takes the time to post about it onsocial media for the rest of us to see.
Source: Read Full Article