All Fixer Upper fans know that Chip and Joanna Gaines love their hometown of Waco, Texas. The city has received tons of exposure thanks to the popularity of the show, with tourism profits skyrocketing and local businesses thriving. The mayor even gave Chip and Jo a key to the city for their success with promoting Waco, which formerly had a negative reputation in the state of Texas.
But even though the Gaineses have helped revitalize Waco, not everyone is thrilled with the new look of the Texas town. In fact, some critics claim that certain aspects of life were much better before Chip and Joanna made Waco so famous.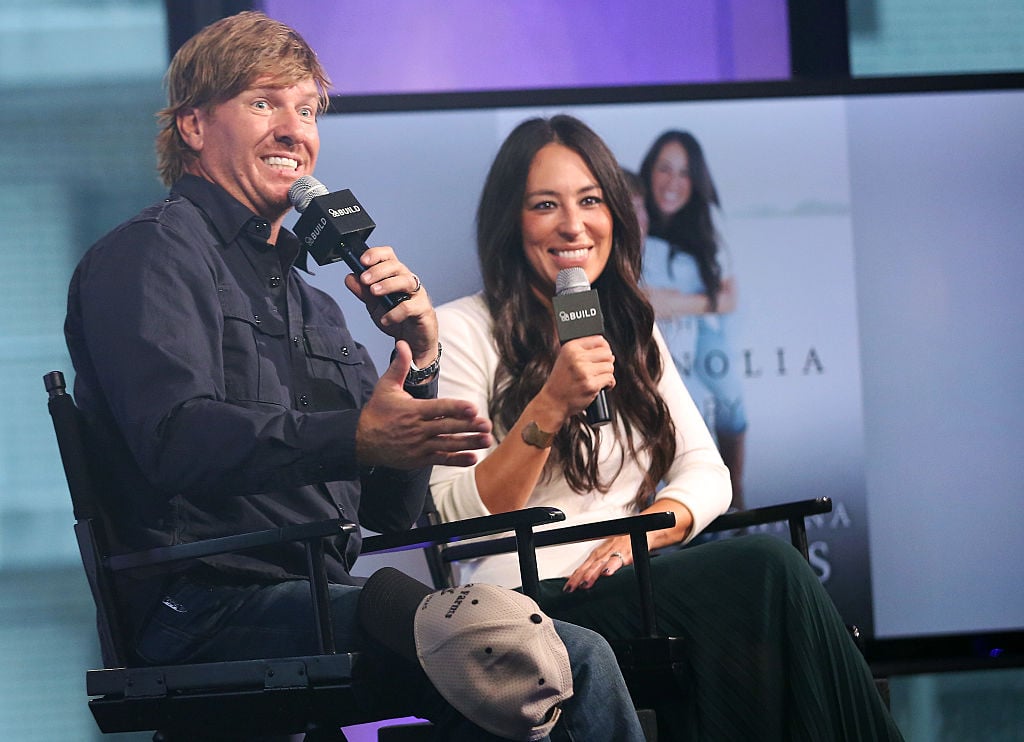 Waco was a sleepy town until Chip and Joanna Gaines put iton the map
Prior to 2013, most people associated Waco with Branch Davidian cult leader David Koresh and the 51-day standoff between him and federal agents in 1993. The tragic explosion there left 80 people, including many children, dead.
Or they simply didn't think of it at all. Prior to the Fixer Upper fame, downtown was mostly full of boarded-up stores and tumbleweeds. No one would dream of heading to Waco, Texas on vacation.
That all changed when a television pilot turned into one of the most successful renovation shows in the history of HGTV. America couldn't get enough of Chip and Joanna plus their four (now five) adorable kids. Everyone dreamed of owning an idyllic 40-acre farm deep in the heart of Texas just like Chip and Jo.
The Gaineses made it clear how much they loved their hometown and encouraged fans to see the beauty of it, too. Then they opened their retail emporium Magnolia Market at the Silos in Waco plus multiple other downtown businesses, including a restaurant plus a bed and breakfast, to increase foot traffic even more.
The cost of living has skyrocketed in Waco
Getting popular sounds good in theory. But the major downside to Chip and Joanna making Waco a true destination is that the cost of living has increased significantly, with formerly affordable houses selling for 52.1% more from 2015 to 2019, according to the New York Post. That's a great benefit for sellers, but not so much for buyers. And the local property tax hikes have been negatively impacting everyone.
Then there are practical issues, like parking woes downtown and more traffic in a town that was built for fewer people. Increased tourism may be a boom for businesses, but locals are getting fed up with all the Fixer Upper fanatics overtaking their formerly peaceful town.
Like it or not, Waco is completely different now
There's no chance Chip and Joanna knew the impact they'd have ontheir town. But now that they built Waco into a true tourist destination with shinynew attractions. "Thiscouple has transformed this city, almost single-handedly," local broker CamilleJohnson told the Post. "We used to struggle to get people to come [here]. … Theshow has changed the whole way the country looks at Waco."
And they're not done yet. Chip and Joanna recently announcedthey'd be taking on one of their biggest renovation projects yet, renovatinga downtown building to create a boutique hotel and spa.
People might still come to visit Mount Carmel, the location of the deadly shootout that made Waco famous in the first place. But they'll want to follow that with lunch at Magnolia and shopping at the Silos. Overall, the Gaineses overhauled Waco's reputation for the better. Even if costs more to live there now.
Source: Read Full Article