Grey's Anatomy fans were devastated when Justin Chambers announced his exit after 15 years of playing Alex Karev. But now, viewers are worried another original cast member could be primed to leave. In the Feb. 27 episode — titled "Snowblind" — Richard Webber (James Pickens Jr.) heavily implied he is ready to hang up his stethoscope. So is Richard leaving Grey's Anatomy? Fans are wondering whether Meredith Grey (Ellen Pompeo) and Miranda Bailey (Chandra Wilson) will be the last two standing by the series finale.
What happened to Richard Webber in 'Grey's Anatomy' Season 16, Episode 15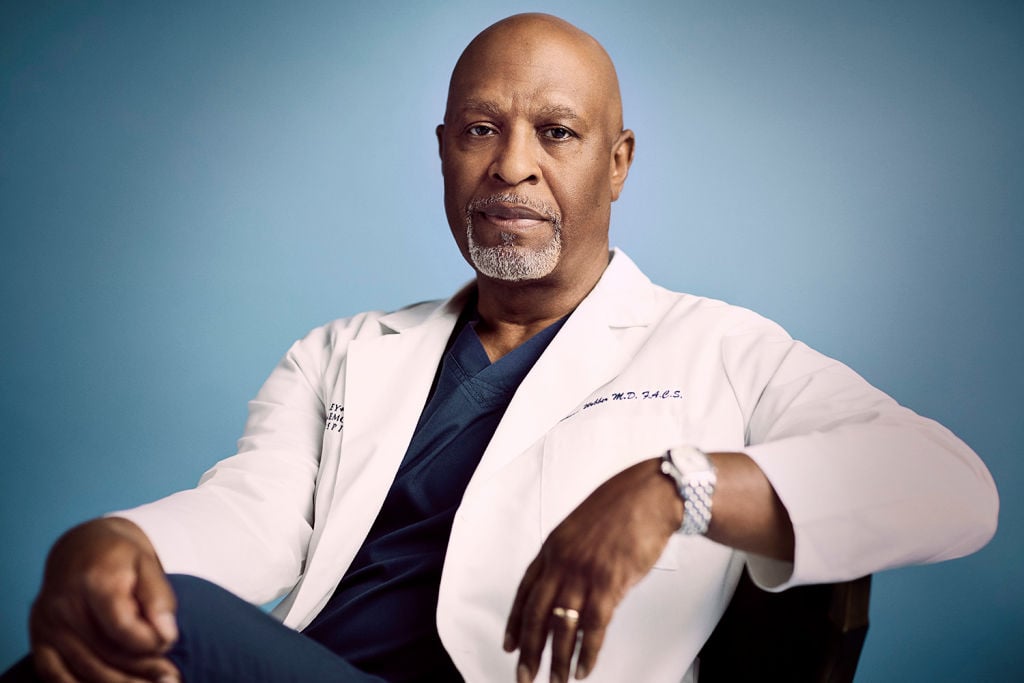 Throughout the first half of "Snowblind," Richard takes an intern named Tess Desmond (Beanie Feldstein) under his wing. He sees promise in her knowledge and has her scrub in to perform a laparoscopic cholecystectomy. Then just as Tess is about to make her first incision, Levi Schmitt (Jake Borelli) storms into the O.R.
At the start of the episode, Schmitt is seen bustling around Grey Sloan Memorial in a panic. He lost a patient. Now, we learn Tess isn't an intern. Her real name is Tess Anderson and she's Schmitt's adrenocortical carcinoma patient.
Later, we find out why Tess impersonated an intern. She tells Richard she is in the hospital for her fourth cancer diagnosis in eight years. After beating cancer for the second time, she chose to go to medical school to become like the ones who saved her. But when she was diagnosed for the third time, she was forced to drop out because the treatment drained her tuition money. So when Tess was alone during the Seattle blizzard, she saw an opportunity to live out her dream.
Of course, Richard is frustrated with Tess. However, he also sympathizes and pushes her to continue pursuing her dream. Richard briefly goes over the obstacles he faced to become a surgeon. He also noted if she can beat cancer four times, she can finish medical school.
Then Richard drops a bombshell. He reveals he wanted Tess to perform the laparoscopic cholecystectomy because his hands are shaking. Meanwhile, he doesn't know if it's Parkinson's or old age. Tess says there are treatments. But Richard understands the reality — there isn't a treatment that could let him keep his job as a surgeon, the one thing he loves the most.
At the end of their conversation, Richard passes the torch and physically hands Tess his stethoscope. "I don't need it anymore," he says. "But I really hope you do."
'Grey's Anatomy' fans react to Richard Webber's reveal in 'Snowblind'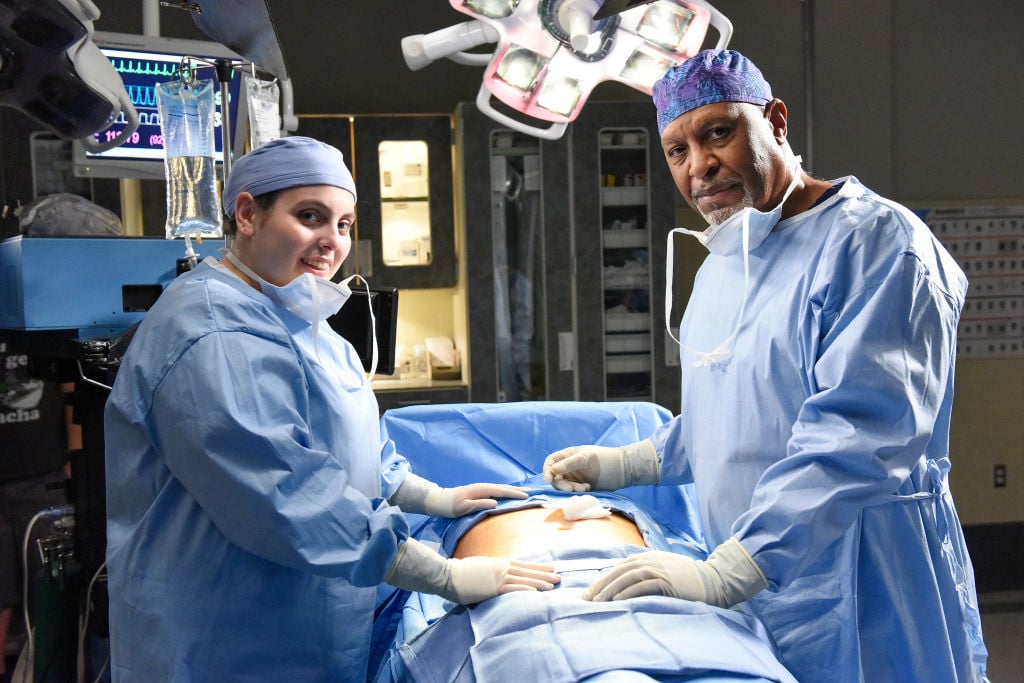 For now, Richard's story on Grey's Anatomy has yet to be determined. As the character mentioned in "Snowblind," he doesn't know whether his shaking hands are due to old age or some underlying illness. But even so, fans are worried Richard will leave Grey Sloan Memorial — or worse, the character will be killed off.
"Well, now I'm just sitting through commercials crying at the thought of Webber leaving or dying," a fan wrote on Twitter. "We need him. He's our teacher. He's our mentor. He's our @GreysABC father."
"Webber's shaking hand. PROTECT WEBBER AT ALL COSTS. #GreysAnatomy," another fan tweeted.
Meanwhile, other viewers hinted Richard could still remain on Grey's Anatomy, even without being a surgeon. When a fan on Reddit suggested Richard will exit the show with Alex, leaving Bailey and Meredith as the final O.G. characters, another user suggested an alternative.
"[Richard] could still stay and teach!" the fan commented. And another fan added, "He needs to become a professor."
Viewers predict the end of 'Grey's Anatomy' is near
The possibility of Richard's departure — in addition to Alex's confirmed exit — also caused fans to speculate the Grey's Anatomy series end may be on the horizon.
"Y'all… this is the end. Karev is gone. Richard isn't operating," a fan wrote on Twitter. "Shonda is preparing us. We MIGHT have 2 more seasons and a plane crash or fire left. It's over for us and I can't take it."
The Shondaland series has been going strong and will receive at least 17 seasons. That said, there is still no end in sight. When speaking with Deadline in January 2020, ABC President Karey Burke hinted the network doesn't want to cancel Grey's Anatomy anytime soon.
"I hope not," Burke said when asked if the 17th season will be the show's last. "Grey's Anatomy will live as long as Ellen is interested in playing Meredith Grey."
But if Grey's Anatomy plans to end its legacy soon, some fans think Richard's current storyline could lead to the perfect series finale.
"We find out in the last episode that Webber may have some sort of Parkinson's/neuro issue going on," the fan wrote. "If the next season is the final one (which is very possible), could Webber's disease be used as a link to pull back all the past cast members?"
They continued: "Every character had a connection with him: Burke, Addison, Izzie, Cristina, Callie, Arizona, April, and even Alex depending on what they do with the character. Webber would be the perfect reason to pull back any past character, whether it be for professional or personal relations for the final farewell."
Regardless of how Grey's Anatomy moves forward with Richard's story, we just hope the writers will continue to honor his legacy because, with only three original characters left, we can't take any more heartbreak.
Read more: 'Grey's Anatomy' Fans Have Strong Opinions On How Showrunners Are Dealing With Justin Chambers' Mysterious Exit
Source: Read Full Article