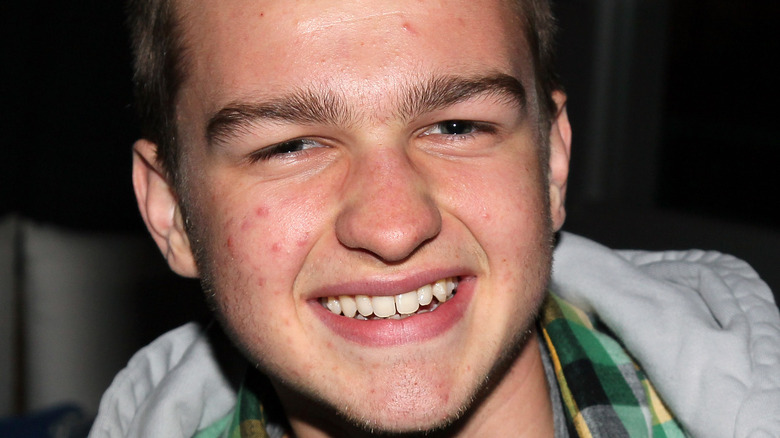 David Livingston/Getty Images
By Sophie McEvoy/Sept. 12, 2021 10:08 pm EDT
Landing the gig of a lifetime at nine years old (via People), Angus T. Jones quickly became a household name portraying the son of Jon Cryer's Alan Harper on "Two and a Half Men." Soon becoming the highest-paid child actor in history (via Deadline), Jones would portray Jake Harper for 10 seasons of the CBS comedy before leaving in 2013 as a result of his studies at the University of Colorado as well as his newfound faith, according to People.
He did return to the series for its finale in 2015 finale (via US Weekly), but Jones has stayed out of the spotlight since a one-off role in the mini-series "Horace and Pete" in 2016 (via IMDb). Despite his rather abrupt departure from acting, the former child star had a relatively successful career before landing the role of Jake on "Two and a Half Men" – especially for his first gig.
Entering the industry in 1999, Jones would act alongside some pretty big names before working with the likes of Cryer, Charlie Sheen, and Ashton Kutcher.
Here's how Angus caught the eye of this Two and a Half Men co-creator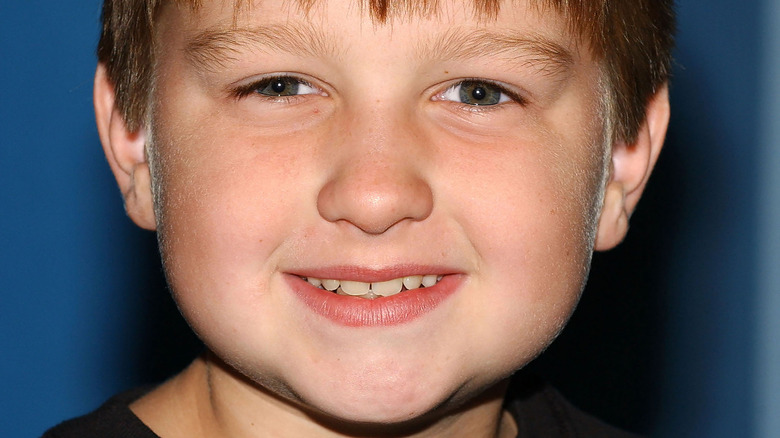 According to IMDb, Angus T. Jones' first role was in the 1999 film "Simpatico." The star, who was six years old at the time, had a pretty small role but got to work with the likes of Nick Nolte, Jeff Bridges, and Sharon Stone.
Roles started to quickly role in for Jones after that, even appearing in an episode of "ER" in 2001. But his big break came when he landed his first lead role in the comedy film "See Spot Run" (via Play Junkie), where he played the young son of David Arquette's neighbor.
As Play Junkie notes, the film wasn't exactly a huge success but it gave Jones a pretty big platform to be recognized from which led to even more roles in box office smashes like "The Rookie" alongside Dennis Quaid and "Bringing Down The House" with Steve. Martin and Queen Latifah. He also starred as the son of Brendan Fraser's George in the "George of the Jungle" sequel in 2003.
It was around this time that Jones finally got the gig of a lifetime in "Two and a Half Men," which he managed to get after the show's co-creator Chuck Lorre sought him out after watching him in "The Rookie" (via YouTube). The only child that read for the part, Lorre described the actor as "adorable" and a "screen stealer."
Source: Read Full Article