While having your first child is obviously life-changing, many moms would say having a second child is arguably even more of a shift. Managing home life and work life with a growing family is challenging to say the least, but none of us are in it alone. This is something that Julianna Simmons, a Cuban American higher-education professional and influencer, is all about advocating for.
Simmons has a 4-year-old daughter, and just five months ago, she welcomed a son, and she's been finding creative ways to balance motherhood and pursuing her passions and maintaining her career ever since. For Simmons, that means never being afraid to ask for help and, perhaps most importantly, not comparing herself to anyone else, as a mom or professionally. "Nobody is out here sharing their worst moments," she says. "It's simply a highlight reel of the best ones. Don't be afraid to ask for help or to stand firm in your decisions."
While we love following Simmons on Instagram for all of her beautifully curated motherhood content, we're really here for her "real-life" content with her inside look at the challenges (and joys) of parenting as a working mom. It's a good reminder that as women — as Latinas — we can be multifaceted and use the various aspects of our lives to bring more to the table, no matter what room we're stepping into.
Keep reading for more about how Simmons manages this new stage in her life and her advice for other parents on the same journey.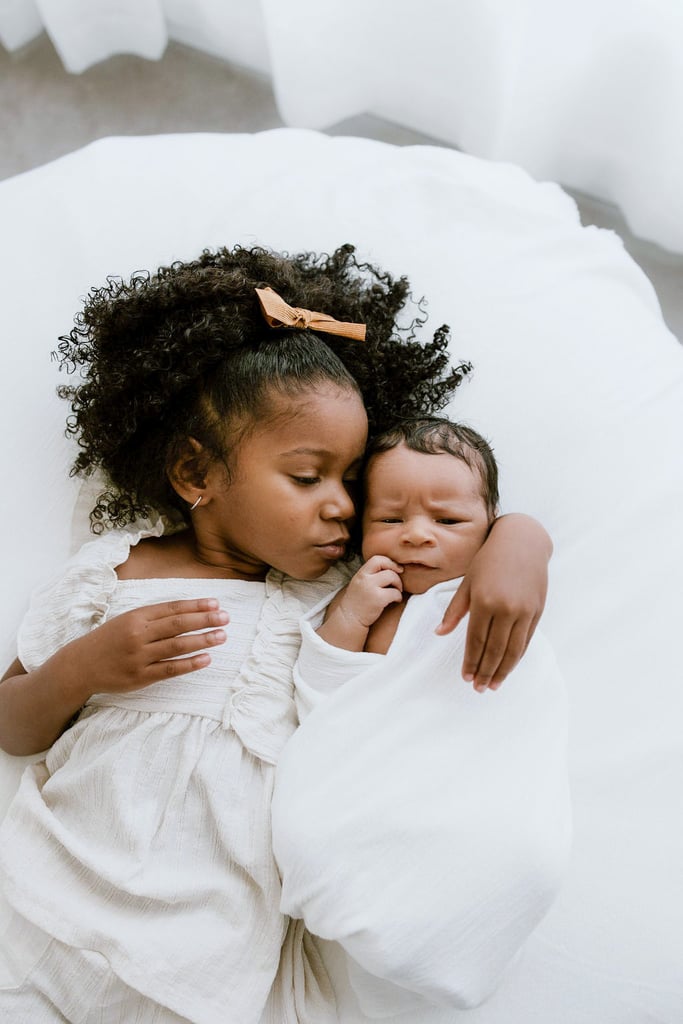 POPSUGAR: How would you describe your parenting style, and how has it changed after having a second child?
Julianna Simmons: I have a very mixed parenting style. I lean more towards gentle parenting. I try to have clear, age-appropriate rules and boundaries with my kids but still have flexibility and encourage my children's independence. My parenting style has changed a bit after having a second child; I've gotten a little more relaxed, but for the most part, I was very intentional on how I wanted to parent when I became a first-time mom. Of course, my parenting wasn't perfect in the beginning, but as time goes on, I've made adjustments here and there.
PS: What would you say has been the biggest adjustment going from one child to two?
JS: Whew! I think the biggest adjustment is finding a way to manage time. With one kid, it's a lot easier to get things done, but with two little ones needing your attention on top of other responsibilities like keeping up my home, influencing, and my job, trying to manage all those can take a toll. I like to think I'm managing well now that I'm five months in, but every now and again, I may have a crazy off day, but that's life, and I try not to focus on it too much and push through.
PS: Has the change had any impact on your mental health?
JS: If we are being honest, some days are a struggle. I am someone who likes to have schedule and for things to be organized, but with two kids, I've had to learn to let that go and that some days may not go as planned. It's been getting better but still is something I am working on every day.
PS: Tell us about your career and how you strike a balance between your role as a mother and your career? Do you think the concept of "balance" is really possible as a working mom?
JS: I work in higher education as an advising coordinator, and within my role, I get to work with students from a variety of backgrounds achieve what they think is the "impossible." I love helping people, and seeing others achieve their goals and working with students who primarily look like me really fulfills me. I think balance is possible, it just looks different for everyone and may not be an equal 50-50 split. For me, motherhood and my family is a priority, so I give more of my time to that and fill in everything else around that. I am thankful that I have a job that allows me to prioritize that on top of my influencing as well. However, I do know that many working moms don't have that flexibility with their careers, and I think it's important for us as working mothers to stand up for ourselves and create that balance with our jobs. At the end of your day, only you as a working mom knows what's best for you and your family and if what you have going on works great — if not, don't be afraid to change things up.
"I really just want to inspire women and mothers that where they are in life is OK and we are all out here just doing the best we can with no judgement."
PS: How does your job influence how you parent your kids?
JS: In my job, I've learned that even if my students are on a similar path, they each need support in different ways. Even though both of my children are growing up in the same environment, the way each of them interpret things is vastly different. Because of those differences, my parenting approach is also going to have to change to meet the needs of my children. Similarly with my students, even though they are all getting a master's degree in public health, they all take different routes to get there. My advising method for each student is going to vary to help them achieve that goal.
PS: Has being a mom changed how you interact with students?
JS: It has taught me to be more compassionate. I was very by the book, and if you missed a deadline, oh well, you should've been more on top of it. Now as a mother, I have a softer heart and am more willing to go above and beyond for my students to help them. I'm also more curious about their lives. I want to know what's going on, how are they doing outside of school, are they making friends, etc. I definitely lean into mom mode when talking to my students.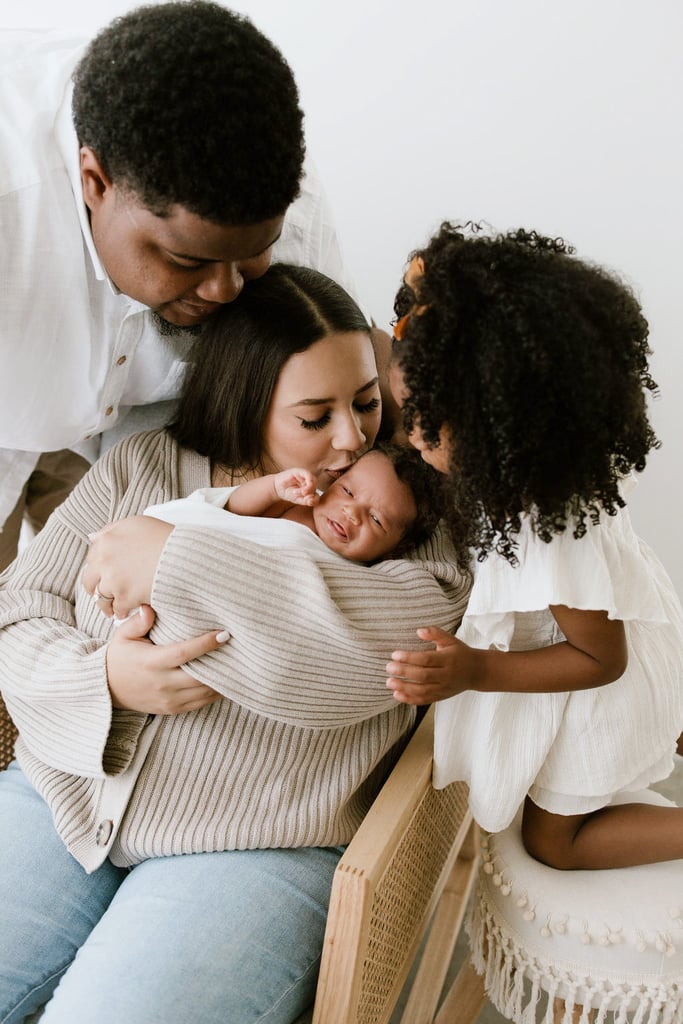 PS: How do you lean on your community to help?
JS: My community is everything. I have an amazing group of friends that are all mothers that I can lean on and call at any time for advice or just vent to when I'm having a hard day or if I need a break from mom life and want to get away. I also have my parents, sister, and grandma that come visit often to help out with the kids so my husband and I can get away or just so I can spend quality time with them and relax. Having all of them around to support me is crucial to making sure my mental health is good so I can be my best self for my family and kids.
PS: Has your Latinx heritage influenced the way that you parent?
JS: It has influenced me in a lot of ways. As a Cuban American growing up with a Cuban mom and grandma, I have been directly shaped into the woman and mother I am today because of them. I am overly nurturing and loving to my kids yet still firm and have those boundaries in place, without throwing chanclas like I may have seen growing up. And as funny as my chancla statement is, it has also influenced how I don't want to parent with the machismo culture and how Latinx mothers often prioritize their sons.
PS: Do you have any parenting tips you can share that you've learned along the way? How do you use your social platforms to share those tips?
JS: As easy as it sounds, don't compare your parenting journey to anyone else's, especially to ones you see on social media by your favorite influencers. Nobody is out here sharing their worst moments, it's simply a highlight reel of the best ones. Don't be afraid to ask for help or to stand firm in your decisions for how you want to parent your child. At the end of the day, you know what's best for your little. I do my best to show real life, as cliché as it sounds. I really just want to inspire women and mothers that where they are in life is OK and we are all out here just doing the best we can with no judgement.
PS: What advice, routines, or lessons do you pass down to your family and friends who are embarking on motherhood themselves?
JS: A big one is to not being embarrassed to ask for help. I tend to be prideful and not want to be a burden on anyone, but that is very unhealthy. We all need a break, we all need help time to time, and it takes so much more strength to ask for help. This motherhood thing is a journey; I'm still learning and evolving each and every day. I'm not perfect, but I'm perfect to my kids, and that's what matters most.
Source: Read Full Article