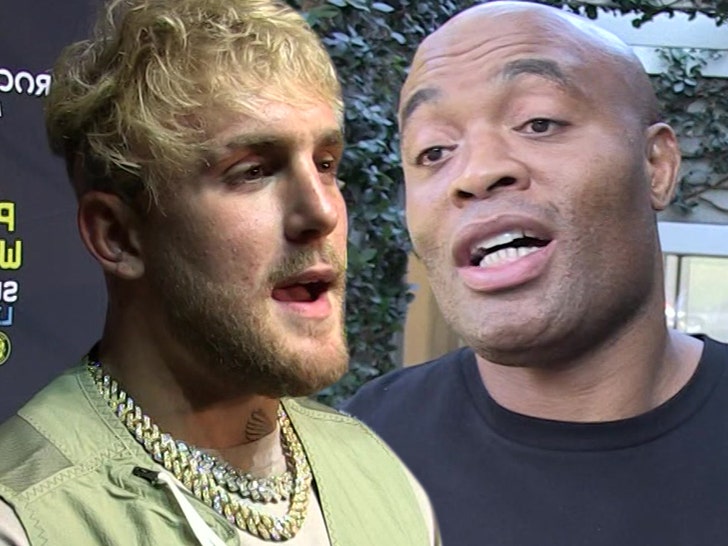 Jake Paul's next opponent could be his biggest challenge to date — it's none other than UFC legend and pro boxer Anderson Silva, TMZ Sports has confirmed.
47-year-old Silva is the former UFC middleweight champ … and some even consider him the greatest MMA fighter ever, beating names like Chael Sonnen, Vitor Belfort, Forrest Griffin and more.
We know what you're saying — another UFC fighter?? But, anyone who's been following Silva's career knows the guy has had a resurgence in boxing … and currently holds a 3-1 record. He most recently beat Tito Ortiz in September 2021. The loss came ages ago in 1998.
His most impressive accomplishment in the ring was a win over Julio Caesar Chavez, Jr. — son of the legendary Mexican fighter — who at one time was the WBC middleweight champ.
Paul, on the other hand, is 5-0 with four knockouts. He's beaten big names like ex-NBA player Nate Robinson and former UFC stars Ben Askren and Tyron Woodley.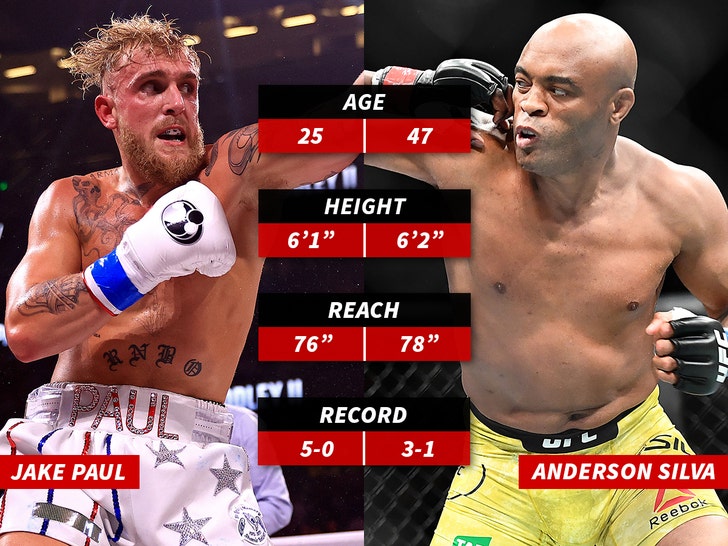 The fight is set to go down in October.
Source: Read Full Article