Kelsey Weier made it to hometowns on Peter Weber's season of The Bachelor. She started out as a controversial contestant thanks to a little thing called Champagne-Gate, but by the time Weber sent her home, Bachelor Nation had grown to think of Kelsey as one of their favorite contestants. She was even considered for The Bachelorette.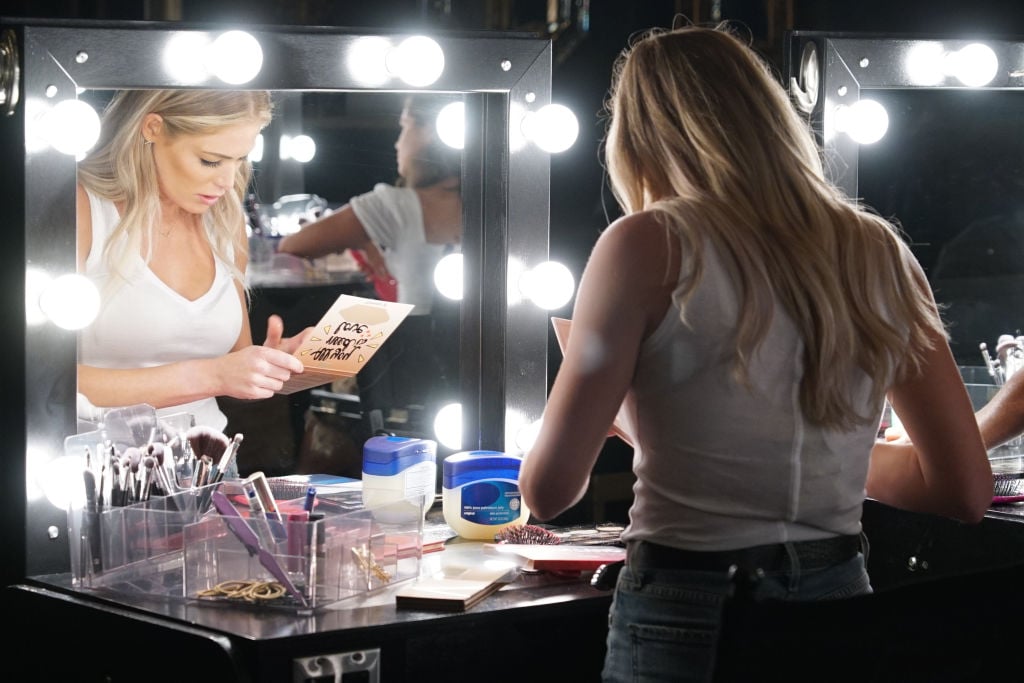 Kelsey Weier reflects on her time on 'The Bachelor' at 'Women Tell All'
During Weber's "Women Tell All," host Chris Harrison, of course, brought up Champagne-Gate.
"I just went balls-to-the-wall-crazy. I overreacted," she admitted.
Harrison asked former contestant Shiann Lewis if Kelsey's "meltdown" in response to the champagne incident was "justified."
"There's a way to handle situations, and I think how you handled the situation was irrational," she said.
"I would totally agree with that. I'm not gonna say I was justified in my reaction but I was justified in my emotion," responded Kelsey.
Looking back, Kelsey agrees she overreacted in some instances during her time on The Bachelor, but that doesn't mean she's going to put up with "emotional shamers."
Tammy Ly and Kelsey exchanged some words during the "Tell All."
"It's not ok for you to do that," Tammy said to Kelsey of her "cry[ing] excessively" and drinking. "I saw it as a red flag so I brought it to Peter. It is my business. I'm sorry but we are all swapping saliva with the same guy. It is my business."
"Tammy, by you claiming I'm emotionally unstable, a mental breakdown, alcoholic tendencies, it is a strong accusation to make against somebody. By you putting that out there now I am labeled as something that I'm not and it is also very rude to the people who do go through those diseases that may watch this show, that feel belittled and feel ashamed for the disease that they have. And I'm not OK with that," Kelsey responded. Many of the other Bachelor contestants nodded in agreement.
Kelsey Weier and Ashley Iaconetti stand up to 'emotional shamers'
Later, in the hot seat, Harrison asked Kelsey if she felt it was fair how she's been criticized "for being emotional."
"Emotions are a good thing. And men and women should be empowered by that and they should appreciate vulnerability and accept it and not look at is as a negative. For Peter to appreciate my vulnerability and not run when I cry, because I seemed to cry every conversation I had with him, that meant a lot to me," she said, adding: "But I am an emotional person. And I'm proud of that."
Then, Harrison brought out another Bachelor alum who knows a thing or two about getting shamed for her emotions: Ashley Iaconetti.
"This is my girl," she said, hugging Kelsey. "I feel her so hard. Thank you for representing us emotional girls this season. I also just want to say, way to go standing up to the emotional shamers out there. There is no place in this world for emotional shaming."
Read more: 'The Bachelor': The Difference Between the Jed Wyatt Scandal and the Victoria F. Scandal
Source: Read Full Article