What better way to honor the memory of Kobe Bryant than being the best — and honor Gianna by changing the way basketball fans look at women!
On Monday night, Sabrina Ionescu became the first Division I college basketball player in NCAA history to reach the trifecta of 2,000 points, 1,000 assists, and 1,000 rebounds. Not the first female player — the first player.
Not only that, the college senior did so just hours after delivering a heartfelt speech for her mentor at the public memorial for Kobe and Gianna — and then flying from the Staples Center in Los Angeles back to the Bay Area.
Video: All The Emotional Moments From The Kobe Bryant Memorial
After her historic game, Sabrina and her coach revealed to ESPN she was also battling illness and had thrown up before the game and missed her warm up. But she wasn't going to be held back, not on this night. She told the outlet:
"I tried to do everything I could to hold it together tonight and my team helped me a lot."
Her team, the Oregon Ducks, beat Stanford 74-66. Sabrina was a huge part of that, scoring 21 points, 12 assists, and 12 rebounds — enough to break the record. See the moment she hit the milestone (below)!
After the game, Sabrina said:
"That one was for him. To do it on 2-24-20 is huge. We talked about it in the pre-season. I can't really put it into words. He's looking down and really proud of me and just really happy for this moment with my team."
Before the game, the 22-year-old was under a very different pressure than she's used to. In front of 20,000 people, including NBA greats like Michael Jordan and Shaquille O'Neal, Sabrina spoke about the impact Kobe had on her life:
"I grew up watching Kobe Bryant game after game, ring after ring, living his greatness without apology. I wanted to be just like him, to love every part of the competition, to be the first to show up and the last to leave, to love the grind, to be your best when you don't feel your best and make other people around you the best version of themselves. And to wake up and do it again the next day."
After working hard for years at being the best, Sabrina actually got to meet her hero:
"A year ago, my team, Oregon, was playing at USC. Morning of the game, our coaches told us that there was a surprise for the day. I was thinking Nike sent us some new shoes or swag or something. The game starts and, shortly after, Kobe walks in with his daughter Gianna and two of her teammates. They sat courtside, where my jaw sat dropped. They watched the entire game. And that was the first time I met Kobe."
Kobe was being a #GirlDad, bringing the young athletes to see their heroes. And Sabrina was one of them.
"I remember Gigi, excited and smiling in the locker room. I'd always watched a ton of film of her playing basketball. She had a fadeaway better than mine… She and her teammates hung out with us for a while, starstruck and a little shy but always observing… If I represented the present of the women's game, Gigi was the future, and Kobe knew it."
And so she and Kobe and Gigi developed a natural partnership. Kobe gave Sabrina guidance, and in turn she helped coach Gigi.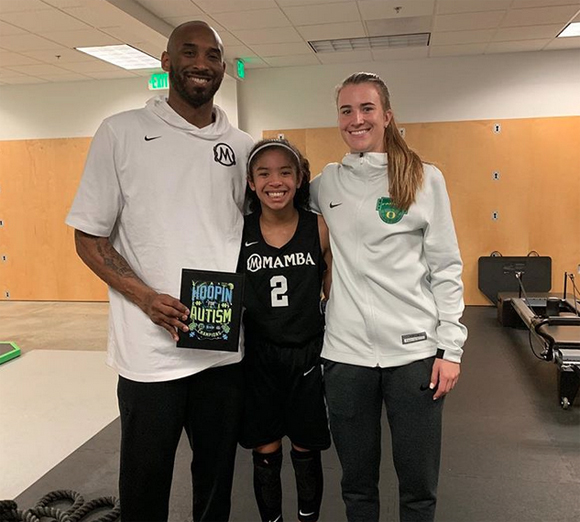 Sabrina gave insight into Kobe and Gigi's relationship as both coach/player and father/daughter:
"You could tell the amount of hours they spent in the gym, practicing her moves. She smiled all the time, but when it was game time, she was ready to kill. Her demeanor changed almost instantly when the whistle blew. I remember one time someone grabbed her jersey, and she sort of just knocked them down and then stepped right over 'em. Me and Kobe looked at each other, smiling, and he goes, 'I don't know where she learned that from.' I laughed and said, 'I do.'"
She went on to describe how he helped her, from giving her specific instruction on technique to boosting her confidence with text messages every game:
"He was giving me the blueprint. He was giving Gigi the same blueprint. He united us. He made it so that the outsiders who outworked everyone else, who were driven to be just a little bit different every single day to make those around them, behind them and above them a little bit better every single day. And they weren't the exception. They were the rule… 'You have too much to give to stay silent.' That's what he said. That's what he believed. That's what he lived. Through Gigi, through me, through his investment in women's basketball. That was his next great act, a girl dad."
It sounds like he was being a girl dad to more than just his own daughters.
Huge congratulations to Sabrina on her record. Truly amazing and couldn't have happened on a more appropriate date. See the entire emotional speech (below):
Related Posts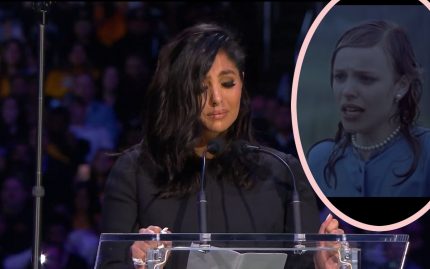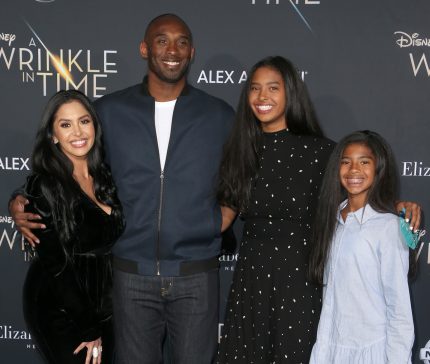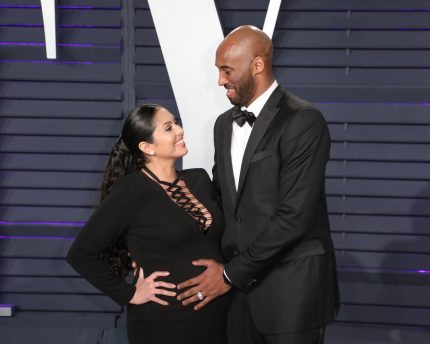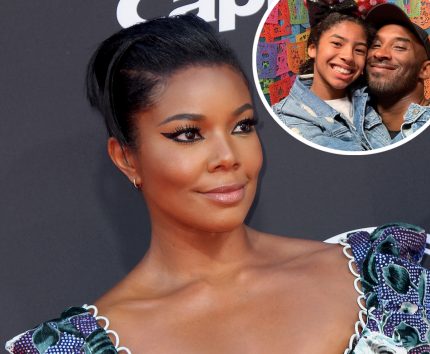 Source: Read Full Article