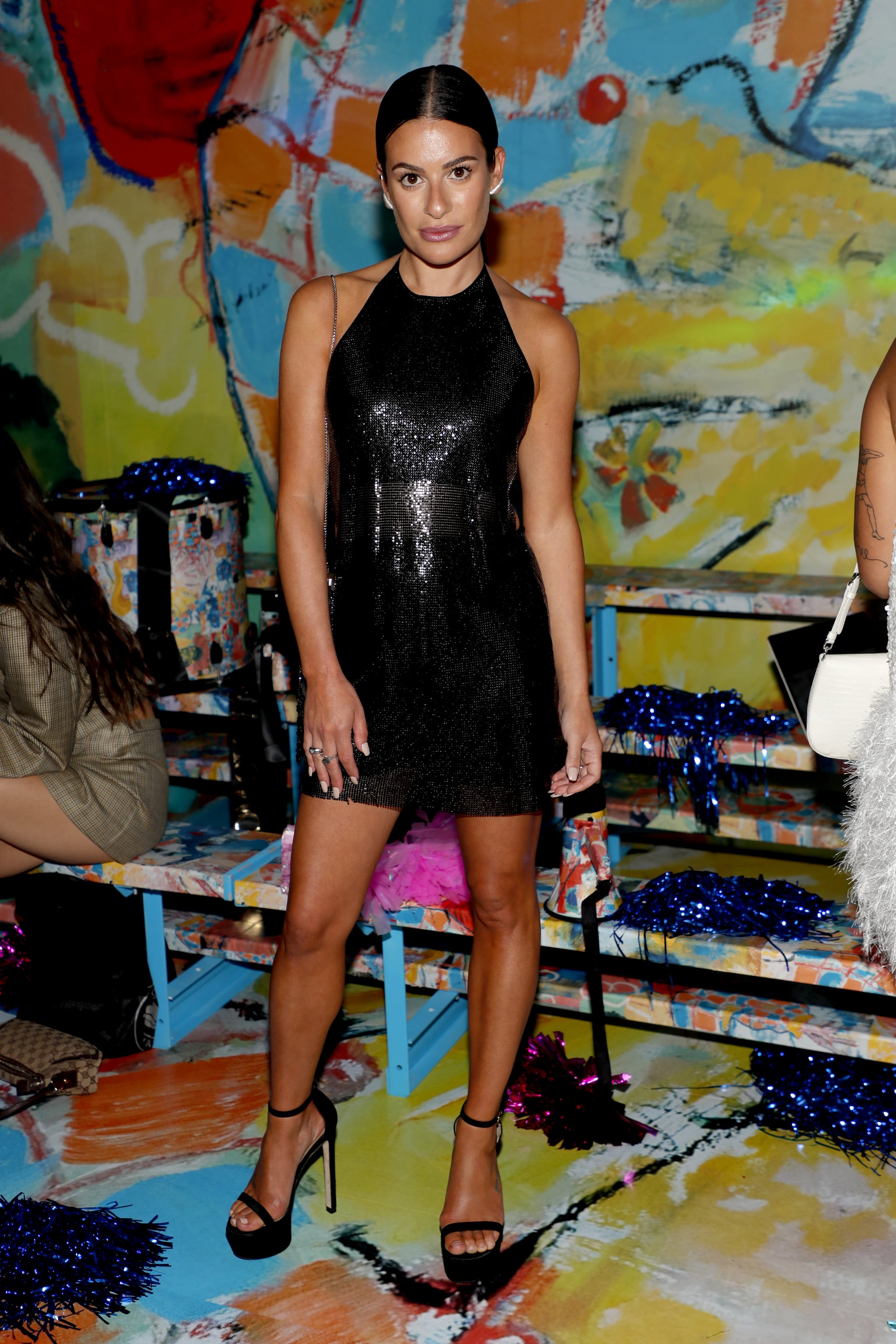 Just days before her "Funny Girl" debut, Lea Michele is speaking out about a viral internet rumor theorizing that she doesn't know how to read. "I went to 'Glee' every single day; I knew my lines every single day. And then there's a rumor online that I can't read or write? It's sad. It really is," Michele said in a recent profile for The New York Times. "I think often if I were a man, a lot of this wouldn't be the case."
The conspiracy theory started spreading on social media years ago, with some users perpetuating the idea that Michele's child stardom prevented her from learning to read and write. Jaye Hunt and Robert Ackerman from the podcast "One More Thing" helped fan the flames. "The genius I'd say to the theory is that there is so much evidence that helps us as opposed to what hinders us," Ackerman said in a 2018 interview with Jezebel, although even he admitted that he doesn't truly believe the rumor.
Initially, Michele seemed to find humor in the theory, even tweeting, "Loved READING this tweet and wanted to WRITE you back? literally laughing out loud at all this? love you!!! ? ❤️," back in March 2018, according to People. But as Michele explained to the Times, she's now afraid to make things worse, fearing any kind of further response will only prolong the internet's jabs.
Michele has previously been accused of bullying and racism by her "Glee" castmates. Samantha Marie Ware called out Michele in 2020 for "traumatic microaggressions," while Heather Morris tweeted about "disrespect" exhibited by Michele, saying that "she SHOULD be called out." In her profile, Michele declined to directly address Ware's criticism (she previously apologized for past behavior in 2020) but said she's since changed. "I really understand the importance and value now of being a leader," she said. "It means not only going and doing a good job when the camera's rolling, but also when it's not. And that wasn't always the most important thing for me."
Source: Read Full Article