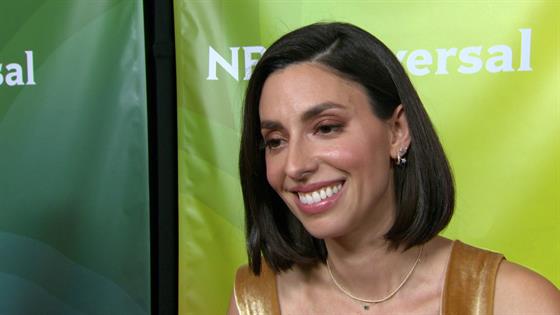 We got a text!
Islanders, are you wondering if your favorite Love Island couple is still together after obsessively watching their romance play out in the villa? Ditto!
With the winter season of Love Island's sixth season officially underway in the UK (and now available on Hulu, praise be!), we decided it was the perfect time to check in on season five's couples and see which ones were able to make it work in the real-world. Plus, we also have updates on all of the couples that made it to the end of the inaugural season of CBS' US version of Love Island. Spoiler alert: let's just say the success rate is less than great. Sometimes what happens in the villa stays in the villa…
Still, some fan-favorite couples have managed to defy the odds over the years, so we also included all of the couples from the first four seasons of the UK version that have made it work, even going on to get married and start families…
So grab your water bottle with your name on it, put on your skimpiest bikini (and, for the love of Iain Stirling, put on some sunscreen, too!) and find out which Love Island couples are still banterin' in their post-villa lives…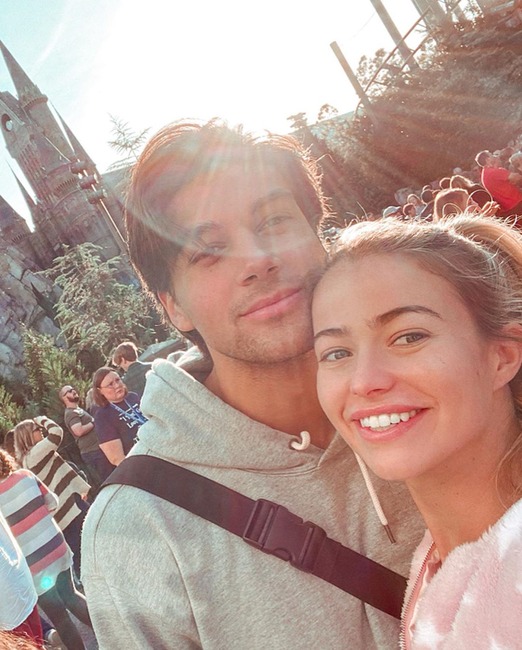 Instagram/Elizabeth Weber
Zac Mirabelli and Elizabeth Weber: Split
Ah, young love. The winners of the inaugural season of the U.S. version (who paired up on day one and never parted) dated for several months before calling it quits at the end of 2019.
"The breakup was mutual and we have left on amicable terms," Zac wrote on his Instagram Stories. "We simply wanted different things."
In her own statement, Elizabeth added, "Although I had wished things could've turned out differently life doesn't' always work out the way we could've hoped sometimes."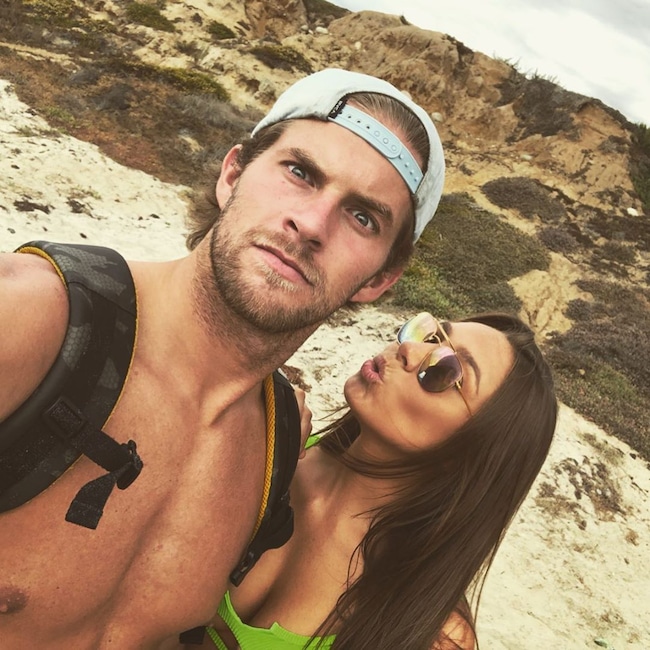 Instagram/Dylan Curry
Dylan Curry and Alex Stewart: Split
The runner-ups also dated for several months before calling it quits in late November, both posting statements on their respective Instagram Stories.
"Alex and I are no longer together," the lacrosse coach wrote. "Sometimes it just doesn't work out."
Saying that "heartbreak is hard," Alex wrote, "Our story was a Fairytale romance for me, but sometimes things just don't work out."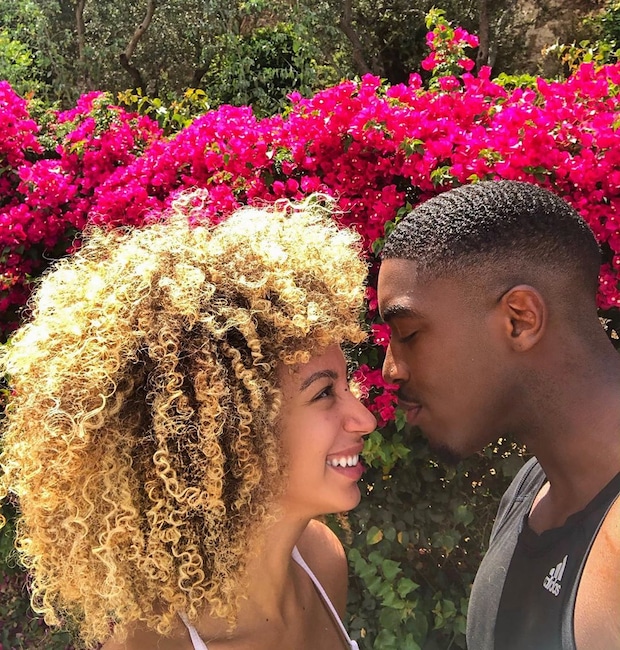 Instagram/Ray Gantt
Caro Viee and Ray Gantt: Still Together
While they didn't win, the fan-favorite couple are still together and making long distance work, traveling to spend the holidays together.
Who would've known that @loveislandusa would bring us together on an island in Fiji??" Ray wrote on a post for Caro's 22nd birthday. "From the start of things, I knew you were special and as time went on, not only did you prove me right but you've taught me so much about myself and for that I'm so grateful."
Article continues below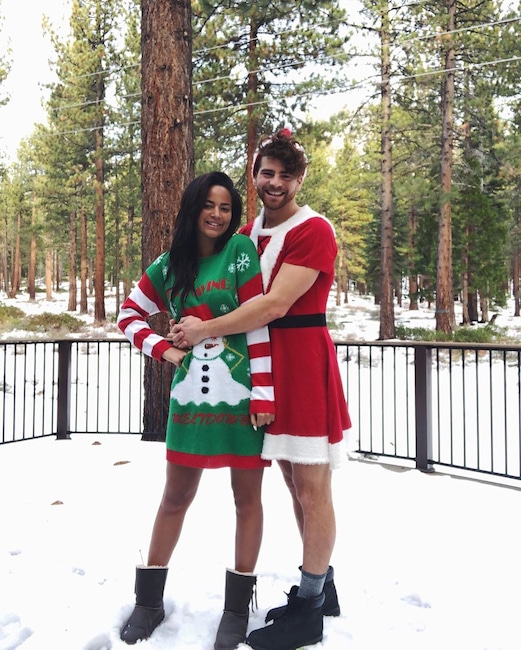 Instagram/Cashel Barnett
Kyra Green and Cashel Barnett: Still Together
After delivering one of the US version's most unexpected couplings, with Kyra choosing to leave the show to see if she still had a shot with Cashel after sending him home…except he had already come back, the musically inclined couple, who started their own YouTube channel, split in October.
But by the end of November, they had reconciled, confirming to fans on Instagram that they were back together.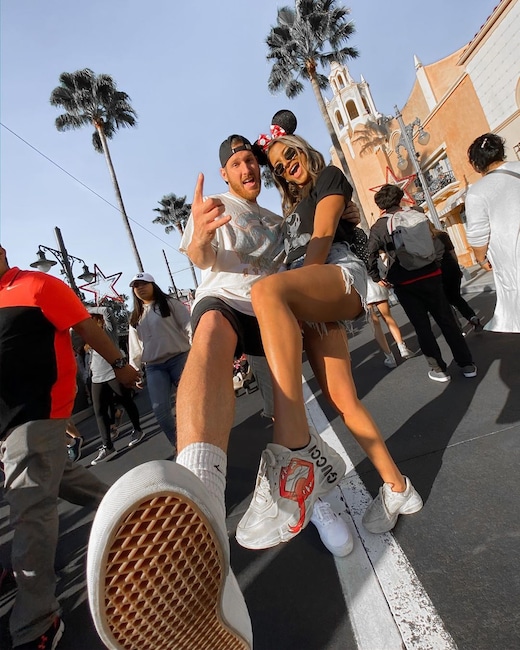 Instagram/Weston Richey
Weston Richey and Emily Salch: Still Together
Despite the other couples in the villa and most of America not fully believing in their future, Weston and Emily are still dating and are more than happy to remind you that you were oh-so-wrong about their romance.
"It's crazy to think that Weston and I got so much hate and doubt from America on the show. Our journey was not easy or perfect but since day one we have been 100% genuine with each other, have communicated with love and respect, truly listened to one another, and have had each other's backs when times were rough," Emily wrote on Instagram in early January. "It's because of those things that we have made it so far in the real world. We may not have been the winners of Love Island, but we are winners in life. I wouldn't trade our experience for anything and I'm excited to continue tackling life w you."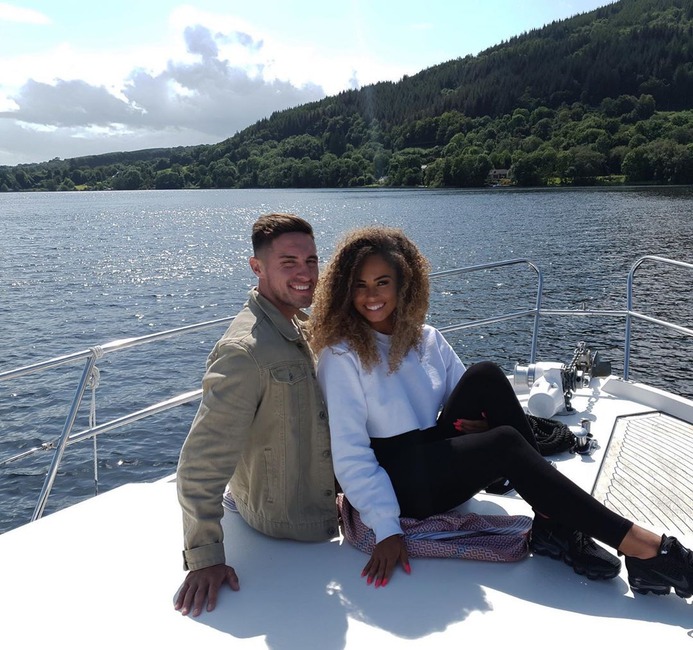 Instagram/Amber Gill
Amber Gill and Greg O'Shea: Split
Sigh, this one stung. Don't you just hate it when the winning couple is one of the first ones to split? After getting together just weeks before the finale, with Greg being one of the last Islanders to join the villa, the fan-favorite pair managed to win season five. But they broke up just weeks later.
After some mild controversy and back and forth between the couple over how exactly the split went down (apparently Greg, a rugby player based in Ireland, ended it via text), Amber said on Loose Women, "I think the careers and the distance was always a factor. It was always something that we knew about, so I don't know what changed. I kind of wanted to make it work, but it is what it is, really."
As for Greg, he defended himself, saying on RTE's The Late Late Show, "She lives in the UK, every brand wants to work with her, every event wants her there, of course she deserves all of it and I decided to come back to Ireland and do my thing here."
Article continues below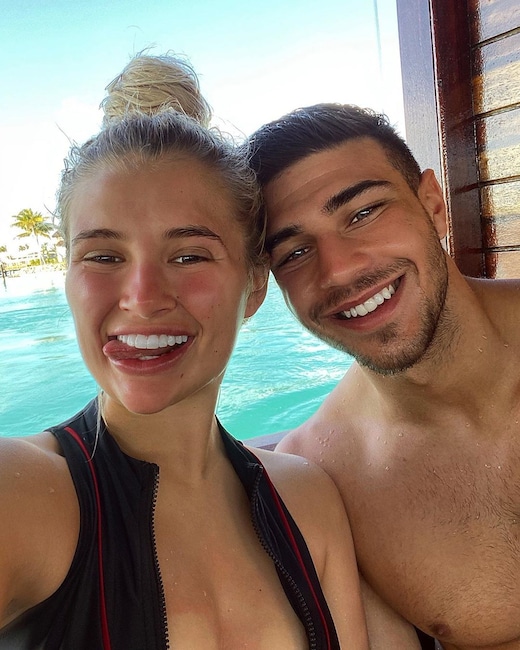 Instagram/Molly-Mae Hague
Molly-Mae Hague and Tommy Fury: Still Together
After a dramatic start to their romance, the Instagram influencer and the boxer quickly became season five's most solid couple…which is why it was so surprising when they came in second. But the young couple (they're both just 20) are still together and seem happier than ever, recently vacationing in the Maldives and sparking engagement rumors after he gifted her with a ring for Christmas. Alas, t hey aren't engaged just yet.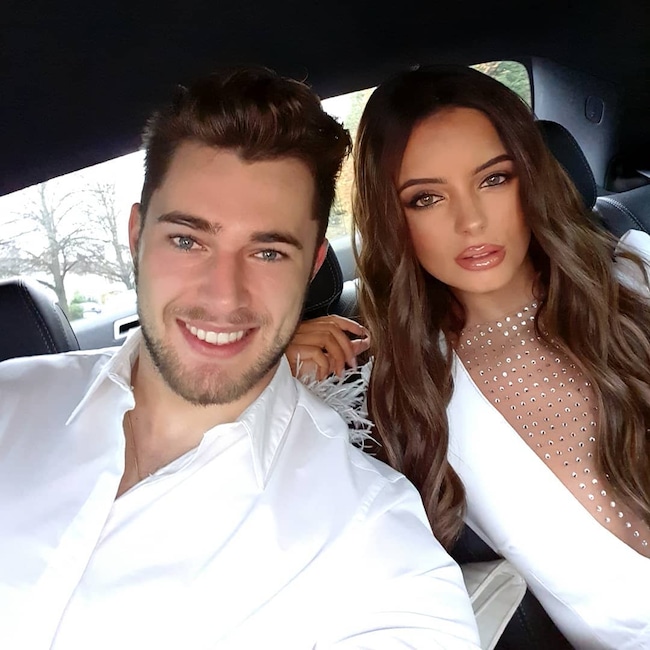 Instagram/Curtis Pritchard
Curtis Pritchard and Maura Higgins: Still Together
Arguably one of season five's most polarizing pairs after enduring their fair share of drama, Curtis and Maura proved their doubters wrong: the couple is still together, with Maura currently competing on Dance On Ice in the UK and Curtis, a professional ballroom dancer, landing a gig on Greatest Dancer. They are one of just two remaining couples from their season in the villa.
"I think trust one another, don't believe everything you read in the press and one main thing: don't let fame get to your head," Maura said on UK's This Morning of how they've made their relationship has worked. "You just need to stay grounded."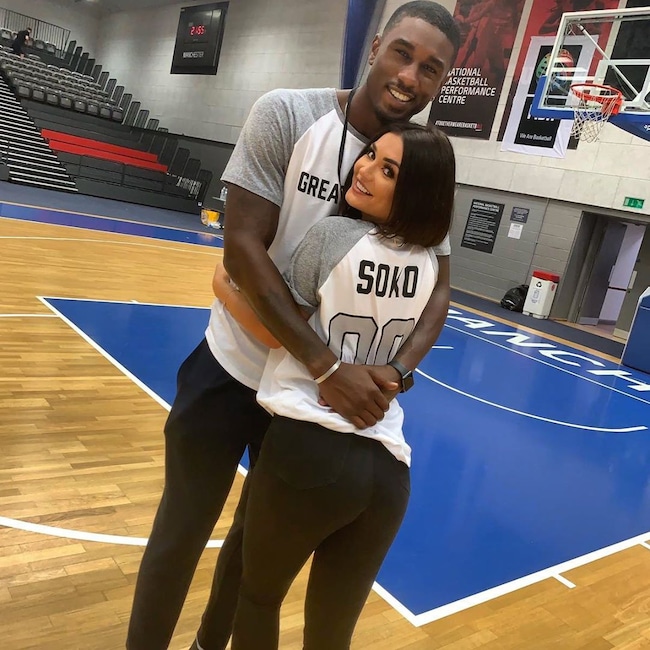 Instagram/Ovie Soko
Ovie Soko and India Reynolds: Split
While they got together later than a majority of the couples in the villa, with the fan-favorite Ovie making his debut during the infamous Casa Amor episodes and India joining even later, the pair made it to the finals, coming in third place.
Shortly after winners Amber, Ovie's BFF, and Greg announced their split, the professional basketball player and the model quietly parted ways as well.
"Obviously it's difficult, but any break-up is difficult," India told the MailOnline. "It's even more difficult when it's in front of the rest of the world, but I'll be fine. I'm lucky I've got a really close group of girlfriends, they've been really looking after me."
Article continues below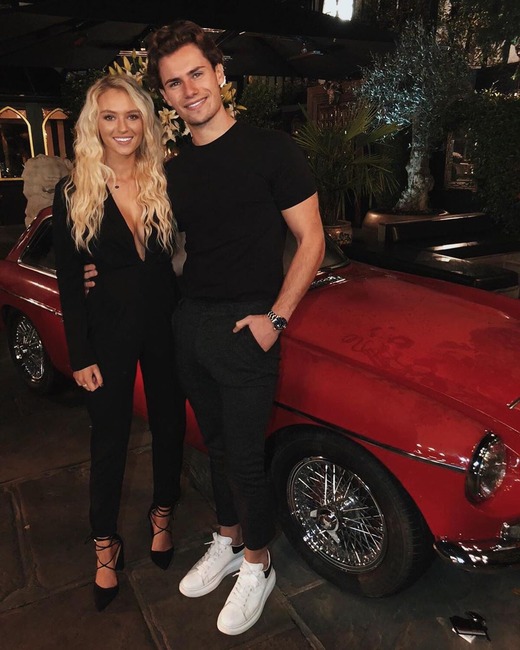 Instagram/Joe Garratt
Lucie Donlan and Joe Garratt: Split
Fans were surprised when Lucie and Joe, who first paired up together on day one before he was voted out of the villa and she quickly moved on by dating multiple other men in the villa (and admitting to having serious feelings for a taken Tommy), revealed they were dating after their season ended.
But just like their initial romance, the surfer and the sandwich maker's second attempt fizzled out, with the couple splitting in early December 2019.
They've been so busy with work lately that it's made it difficult for them to find time to see each other. They just grew apart," a source told The Sun Online.
Instagram/Belle Hassan
Anton Danyluk and Belle Hassan: Split
While they were the second season five couple to call it quits soon after their time in the villa came to an end, Anton and Belle remained friends, though he ruled out any chance of a romantic rekindling.
"No, definitely not, it's just not that type of relationship," the fitness app creator told Mail Online. "We're so friendly now, it would be like dating your sister, effectively. It's not that kind of relationship anymore."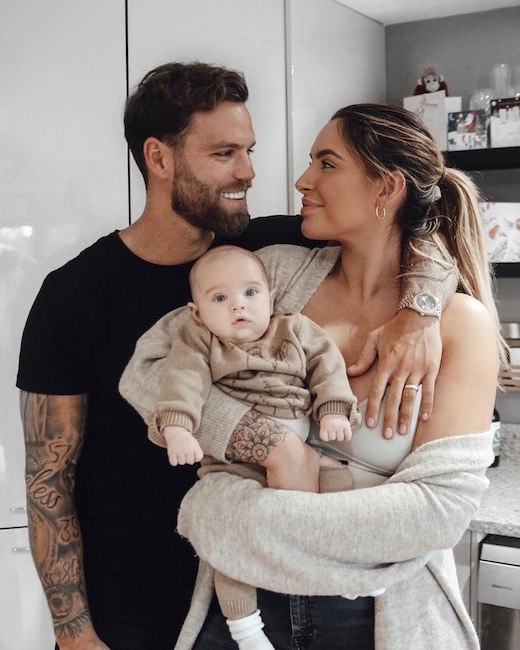 Instagram/Dom Lever
Dom Lever and Jess Rose: Married
Despite her surprise early ouster from the villa (with Dom choosing to remain in the game) and the cheating allegations that followed, Dom and Jess proved to be one of the series' strongest love stories, continuing their relationship after he was voted off the show.
The season three couple wed in October 2018 and welcomed their first child, a son, the following October. Here's to 2020 with a full heart and everything I could ever want," Jess wrote in an Instagram post on New Year's Day. Talk about Love Island goals.
Article continues below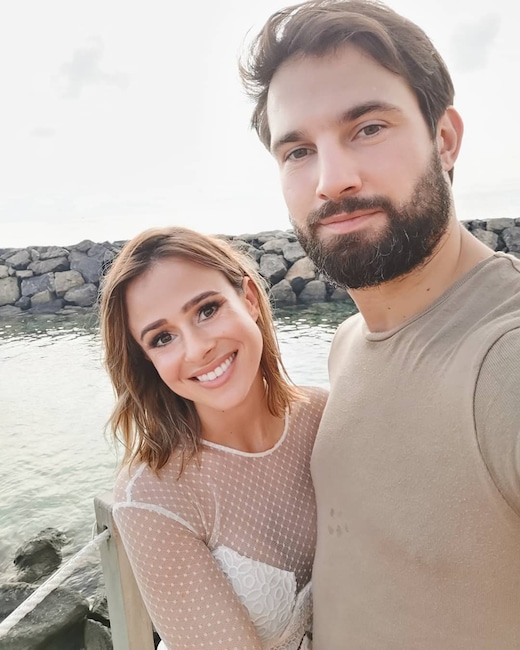 Instagram/Camilla Thurlow
Camilla Thurlow and Jamie Jewitt: Still Together
Just when viewers were worried all hope was lost for season three fan favorite Camilla, Jamie, a Calvin Klein model who also read books (aka a villa unicorn) entered late in the game and it was clear who he had shown up for. Swoon.
While they ultimately finished in second, Camilla and Jamie are still going strong over two years later, living together and starting their own company, Love Jamila. (BTW, we love Jamila. Please don't split up!)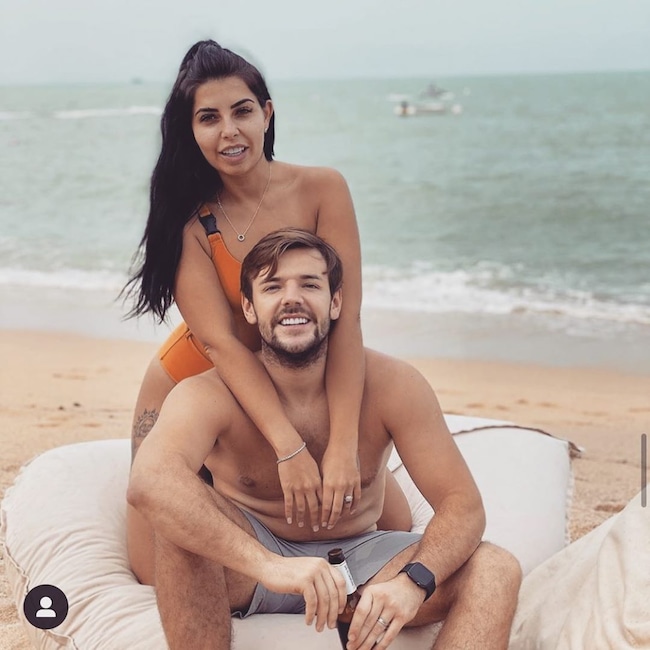 Instagram/Nathan Massey
Cara De La Hoyde and Nathan Massey: Married
Talk about the ultimate Love Island success story: season two's winning pair after meeting in the villa in 2015. And they are the only winners to actually get married, exchanging vows in June 2019 ceremony.
After Cara learned she was pregnant with their first child in May 2017, the couple briefly split before reconciling and welcoming their son, Freddie, in December 2017. Nathan proposed to Cara in July 2018, bringing her back to the place where it all began—the villa, of course—to pop the question.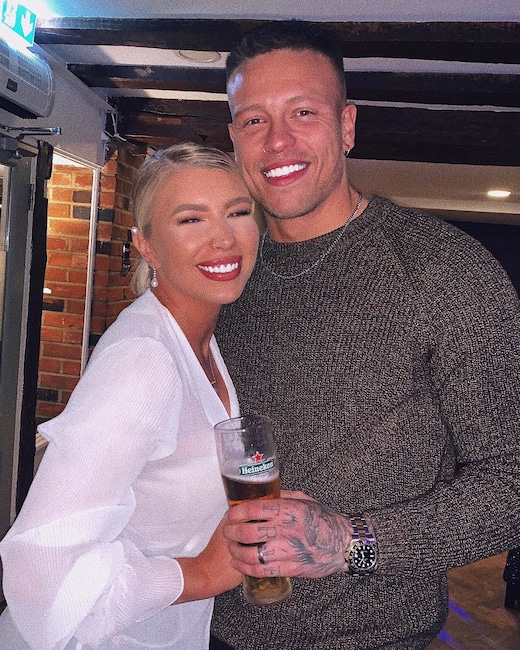 Instagram/Olivia Bowen Buckland
Alex Bowen and Olivia Buckland: Married
After coming in second place on the 2016 season, Alex and Olivia got engaged the following year, with Olivia even appearing on an episode of Say Yes to the Dress to find her dream wedding gown.
The season two pair exchanged vows in a September 2018 ceremony, with their wedding process and life was newlyweds being documented for TLC's Olivia and Alex Said Yes and then Olivia and Alex: Happily Ever After.
Article continues below
Love Island UK's sixth season is currently available to watch on Hulu; season two of Love Island USA will return this summer on CBS.
Watch E! News weekday mornings at 7 a.m.!
Source: Read Full Article