"Please, mama. Come tomorrow," her mother in Serbia says Ana Walshe texted her days before disappearance
Brian Walshe entered a not guilty plea on Monday after being charged with misleading police in the investigation of his missing wife, Cohasset, Massachusetts resident Ana Walshe — as more disturbing allegations surface regarding the days leading up to her disappearance.
Last night, CNN reported two law enforcement sources said investigators found searches on Brian's internet records for "how to dispose of a 115-pound woman's body" and dismemberment. NBC Boston had a similar report, saying a source close to the investigation said "a troubling internet search history related to murder was found on Walshe's electronic devices." FYI: Authorities have described Ana as being 5'2″ and weighing 115 pounds.
On Monday night, authorities also began searching in and around dumpsters located near the home of Brian's mother in Swampscott, taking one dumpster to a transfer station for further inspection, per Fox 25.
Because Walshe is on house arrest after previously pleading guilty in a federal case to wire fraud, interstate transportation for a scheme to defraud, possession of converted goods and unlawful monetary transaction, he is required to report his whereabouts if leaving the home. He received permission to visit his mother's on January 1, the same day Ana was last seen, but claimed he got lost on the way there. He also told authorities he went to Whole Foods and CVS near her home, but there's no record of him — either via receipts or surveillance footage — going to either location.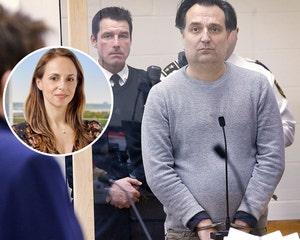 Bloody Knife Found In Basement of Missing Mom's Home, Husband Arrested for 'Misleading' Police: DA
Fox News Digital spoke with Ana's mother, Milanka Ljubicic, in Serbia on Monday as well — with Ljubicic claiming her daughter texted her pleading for her to visit shortly before her disappearance.
"She just said, 'Please, mama. Come tomorrow.' Which means, that clearly, there must have been some problems," said her mom, claiming the texts came on December 25. "She texted in the evening, urging me to come the next day to Washington. I can't get myself together in one day. I am 69 years old, I have to get my medications and a thousand other things."
Ana worked in DC and was supposed to be heading there when she disappeared on New Year's Day. Ljubicic said she got two calls from her daughter again around midnight on December 31, but missed them both.
"She called again at 1 a.m. and I missed that call too. She called her elder sister who was also asleep. Then she tried to call her maid-of-honor who didn't hear the phone because of the loud music," she said. "And now, I regret not getting the phone, because she's disappeared."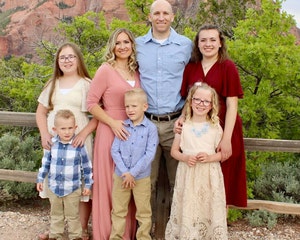 Mormon Utah Father Kills Wife, Five Children & Mother-In-Law, Before Turning Gun On Himself: Cops
Ana was last seen on New Year's Day by a family member at home between 4-5am. She was supposed to take a ride share to Logan Airport in Boston that morning for a flight to Washington, DC — but never boarded a plane.
The mother of three was reported missing by both her husband Brian and employer on January 4. Her phone has been off since the 1st and there's been no activity on her credit cards since then either. Per WCVB, the DA said Monday that her employer made the initial missing person report and there was no ride share the morning of her disappearance.
During his arraignment on Monday morning, Norfolk First Assistant District Attorney Lynn M. Beland claimed Brian bought $450 of cleaning supplies at Home Depot on January 2 — after Ana was last seen but before she was reported missing. According to Fox25, a prosecutor also said surveillance video at the store showed him "buying a tarp, mops, tape, and other cleaning supplies." Brian previously told police he had only left the house that day to get ice cream with his son.
Beland also said that while executing a search warrant at the home, blood and a "damaged knife" with blood on it were found in the basement — though no other details were immediately made available.
Brian was ordered to be held on $500,000 bail.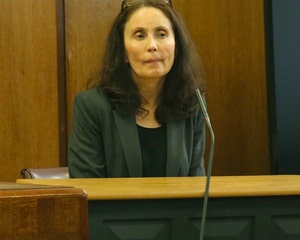 Pharma Millionaire's Cause of Death Revealed As She Awaited New Trial in Killing of 8-Year-Old Son
Source: Read Full Article