Now that we've all had time to process it, Sofia Hublitz is opening up with her thoughts on the Ozark ending. Hublitz portrayed Charlotte Byrde, the daughter of money launderers Marty and Wendy Byrde. She spent much of the earlier episodes rebelling against her parents for uprooting their lives to move to the Ozarks. But by the end, she had stepped up to become a big help to the business.
Despite criticism over how Ozark ended, Hublitz is happy with the finale. But she admits she did initially have another idea in mind for how the show would finish.
[Warning: This article contains spoilers from Ozark Season 4 Part 2.]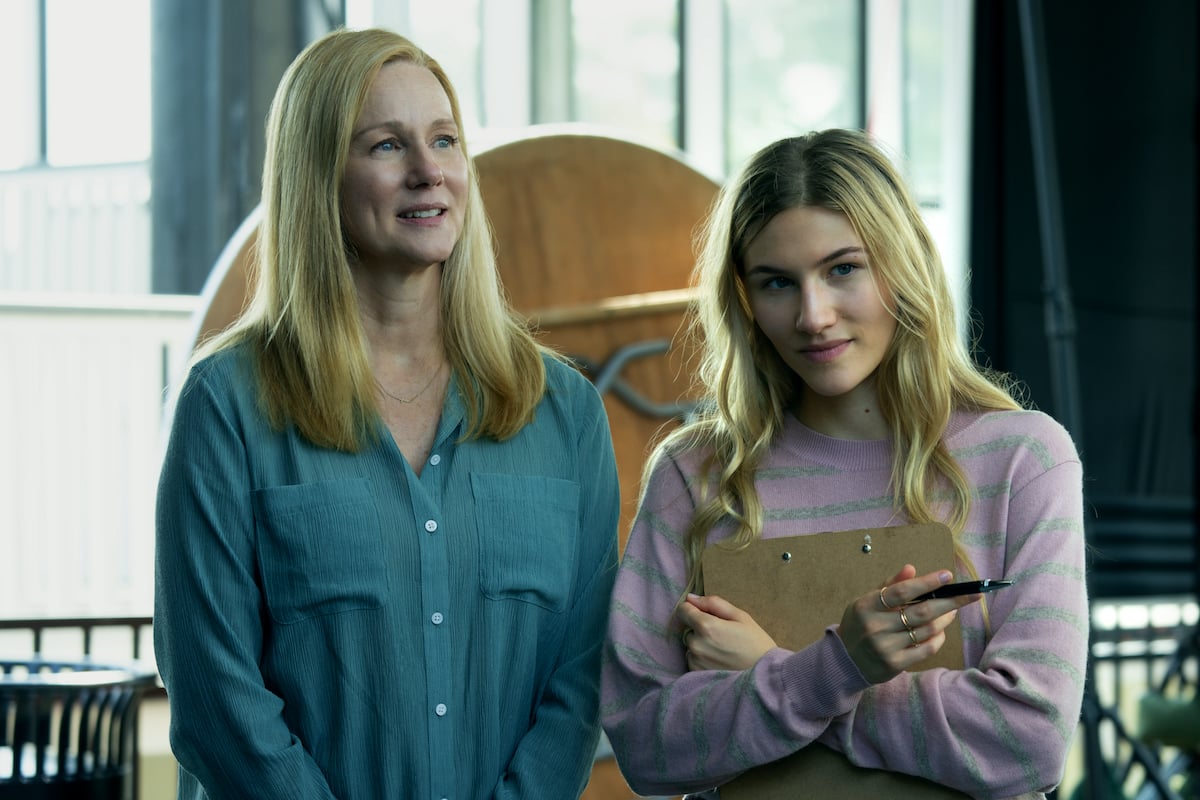 'Ozark' ended with a bang, as promised
Netflix had promised Ozark would end with a bang, but few expected Ruth's death.
Marty had desperately tried to protect her after she killed Javi — something he told her would have serious blowback. But there was nothing he could do once it got out to Javi's mom Camila. Offered a final chance to be honest, Clare Shaw gave Ruth up, fearing she would be killed if Camila ever discovered she'd lied. It wasn't long after that Camila tracked Ruth down and shot and killed her, devastating viewers.
The Byrdes, however, did get a happy ending. After snagging major donations at their foundation gala, they started preparing to head back to Chicago and begin their lives as foundation owners.
Sofia Hublitz initially had a different idea for the 'Ozark' ending
The Ozark finale is a lot different than the one Hublitz originally imagined. She told Today she used to think the Byrdes would follow up on Wendy's early idea to flee to Australia. But ultimately, she's happy with the way it all turned out.
"I was very happy and very satisfied with the ending," she told the outlet. "I like it that it's not a happy ending."
"They win in the end, but the cycle continues," she continued, referring to the shooting death of Mel Sattem in the show's final moments. "It's just one more body for them. Hopefully, it's the last one, but you don't know that. It leaves the door open for what's going to happen next."
Her thoughts on what happens to Charlotte
When it comes to Charlotte, Hublitz has a couple of ideas about what happens to her.
"It could go either way," she shared. "She either goes to college and gets some sort of corporate finance job and stays aligned with the family business. Or she moves to Bushwick with 25 other roommates and works at a coffee shop until she's 35."
But Hublitz isn't looking for a spinoff to explore any of that.
"I think how [showrunner] Chris Mundy chose to end was beautiful and perfect. And that shouldn't be messed with. I think it should live there in that space forever," she said.
Source: Read Full Article