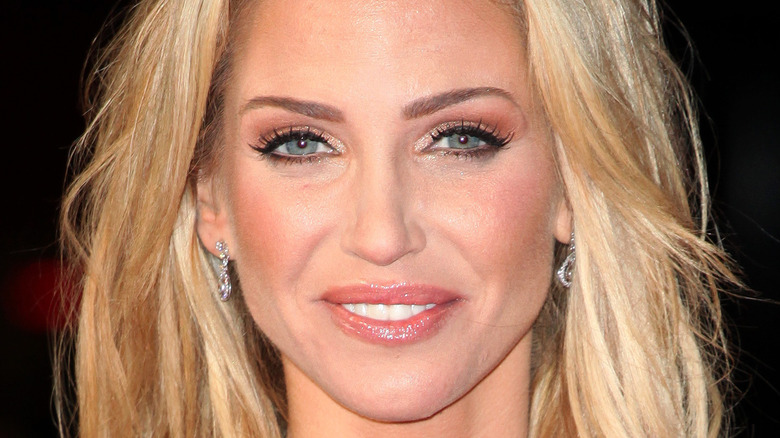 Featureflash Photo Agency/Shutterstock
By Ashley Moor/Sept. 5, 2021 5:39 pm EDT
On Sunday, Sept. 5, the mother of Girls Aloud singer Sarah Harding announced that the singer had died after a short battle with breast cancer. "It's with deep heartbreak that today I'm sharing the news that my beautiful daughter Sarah has sadly passed away," Harding's mother, Marie posted on her Instagram profile. "Many of you will know of Sarah's battle with cancer and that she fought so strongly from her diagnosis until her last day. She slipped away peacefully this morning. I'd like to thank everyone for their kind support over the past year. It meant the world to Sarah and it gave her great strength and comfort to know she was loved."
Harding first found fame in 2002 as a contestant on the British talent show "Popstars: The Rivals." Eventually, Harding made it to the final, where she became a member of the all-girl pop group, Girls Aloud. Though the group ultimately called it quits in 2013, Harding went on to craft a fairly successful solo career in music, film, and reality television. In fact, Harding actually won "Celebrity Big Brother" in 2017, per The Hollywood Reporter.
Back in August 2020, Harding broke the news that she had been diagnosed with breast cancer in an Instagram post. "Earlier this year I was diagnosed with breast cancer and a couple of weeks ago I received the devastating news that the cancer has advanced to other parts of my body," Harding said. "I'm currently undergoing weekly chemotherapy sessions and I am fighting as hard as I possibly can."
Sarah is worth more than you think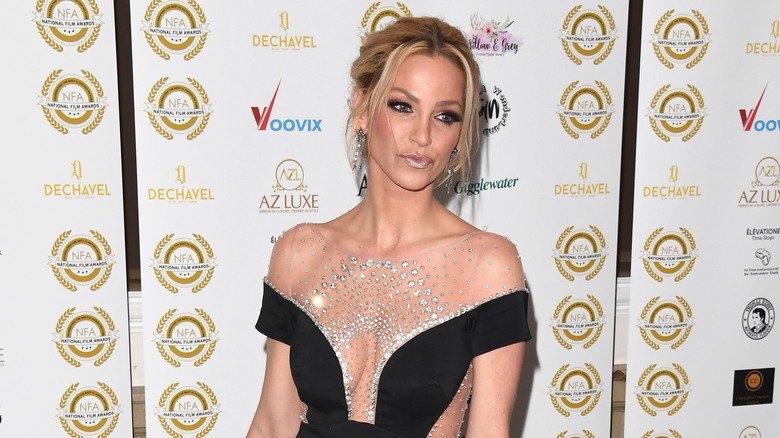 Though Sarah Harding was only 39 years old when she died, according to Celebrity Net Worth, the singer has amassed a substantial net worth of approximately $9 million. Harding likely amassed the largest portion of her fortune during her time with Girls Aloud. During their tenure as one of the most successful all-girl groups in the United Kingdom, Girls Aloud sold more than 4.6 million albums in the United Kingdom and earned tens of millions of dollars.
Harding also earned a steady income from modeling gigs and appearances in films like "St. Trinians," "Freefall," and "Run for Your Wife." In 2006, Harding signed a £100,000-pound (or $138,649.91 today) deal with the Ultimo lingerie brand, according to Celebrity Net Worth.
The former Girls Aloud member has spent a large portion of her fortune on real estate. In 2017, the Evening Standard reported that Harding was selling her four-bedroom mansion in Cadsden, Buckinghamshire – complete with its own golf course – for just under $1 million. According to Celebrity Net Worth, Harding also purchased a home in Ibiza in 2010.
Source: Read Full Article