[WARNING: Bachelorette spoilers ahead!!]
Well, this is awkward! Last night, Bachelor and Bachelor in Paradise alum Tayshia Adams spoke with Entertainment Tonight about the possibility of becoming the next Bachelorette, and said that she'd be "honored" to get the gig. However, right around the time that the interview came out this morning, Reality Steve revealed that the Bachelorette is going to be Clare Crawley.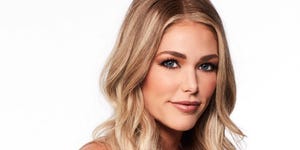 Reality Steve also previously revealed that Tayshia auditioned to be the Bachelorette, but when Tayshia was asked if she'd had any conversations with ABC about becoming the lead, she told ET, "I don't know if I can say yes or no! I plead the fifth!"
And it seems as though Tayshia wanted to get the role. She added, "I have to say, anything that comes my way, I am ready for. I am ready for love!" and "I am officially ready to date." And those sound like things that someone who is trying to be the Bachelorette would say, right?
Tayshia also shared that if she doesn't get to be the next Bachelorette, she would be willing to go on the next season of Bachelor in Paradise or Bachelor Summer Games. She said, "No matter where life takes me, I am open to all opportunities, and I don't think that this is where my TV presence will end."
So I guess we might be seeing Tayshia on BiP in a few months!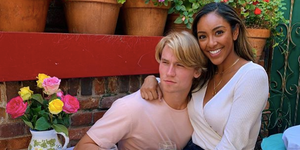 Source: Read Full Article