How Harvey Weinstein's Guilty Verdict Could Shape the Future of #MeToo Cases
Disney+, Disney's streaming competitor to challenge Netflix and Amazon, launched Tuesday and along with housing its own vast library of content, the OTT features original "Star Wars," Marvel Studios, Pixar, National Geographic and, of course, Disney productions. Here's every TV show and film in the works for the streaming platform. (Note: Year One means within the first year of Disney+'s launch.)
Disney+ will run you $6.99/month (or $12.99 in a bundle with Hulu and ESPN+).
Disney+
"The Mandalorian" (TV) — The first live-action "Star Wars" TV series from Jon Favreau follows a Boba Fett-like bounty hunter (Pedro Pascal) in the time period between "Return of the Jedi" and "The Force Awakens."
 Premiere Date: Nov. 12
Disney+
"Lady and the Tramp" (Film) — Tessa Thompson and Justin Theroux voice Lady and Tramp, respectively, in this live-action version of the 1955 animated classic. Kiersey Clemons (Darling), Thomas Mann (Jim Dear), Janelle Monae (voice of Peg), Yvette Nicole Brown (Aunt Sarah) and Sam Elliott (voice of Trusty) also star.
 Premiere Date: Nov. 12
Disney+
"High School Musical: The Musical: The Series" (TV) — The 10-episode scripted series, set at the real-life East High, where the original movie was filmed, follows a group of students as they count down to opening night of their school's first-ever production of "High School Musical." With meta references and some docu-style elements, it's a modern take on the "classic" from 15 years ago.  
 Premiere Date: Nov. 12
Disney+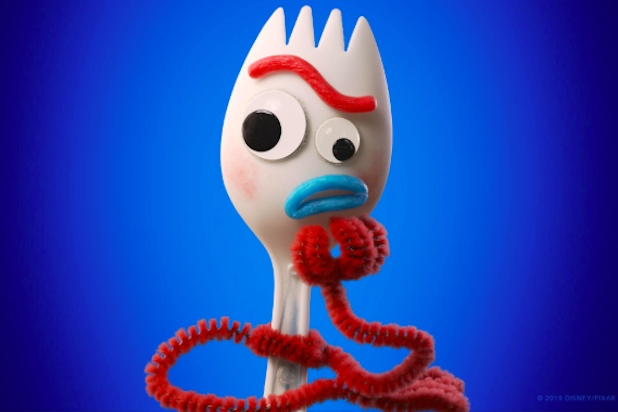 "Forky Asks a Question" (Short-Form Series) — In a new collection of 10 Pixar animated shorts, "Toy Story 4" character Forky explores important questions about how the world works, such as: What is love? What is time?
 Premiere Date: Nov. 12
Disney+
"Encore" (TV) — Executive produced by Kristen Bell this show brings together former castmates of high school musicals, tasking them with re-creating their original performance years after they last performed it, in a high school reunion like no other.
Premiere Date: Nov. 12
Disney+
"Noelle" (Film) — Nick Kringle (Bill Hader) is first in line to become Santa Claus, but he struggles at every step of the way. His younger sister Noelle (Anna Kendrick) enjoys all the perks of being a Kringle without any of the expectations or responsibility. As the holiday draws near, the pressures of being Santa become all too much for Nick, who disappears just weeks before the big day. Now it's up to Noelle to scour the globe to find him, bring him home, and save the Christmas season. Cast also includes Kingsley Ben-Adir, Billy Eichner, Julie Hagerty and Shirley MacLaine. 
Premiere Date: Nov. 12
Disney+
"The World According to Jeff Goldblum" (TV) — Through the prism of Jeff Goldblum's always inquisitive and highly entertaining mind, nothing is as it seems in this new series. Each episode is centered around something we all love – like sneakers or ice cream – as Jeff pulls the thread on these deceptively familiar objects and unravels a wonderful world of astonishing connections, fascinating science and history, amazing people, and a whole lot of surprising big ideas and insights.
Premiere Date: Nov. 12
Disney+
"One Day at Disney" (TV) —  A collaboration between Disney Publishing Worldwide and Disney's new streaming service, the short-form series highlights the talented men and women who bring life to some of Disney's most beloved stories. Following the debut of a feature-length documentary special, which features such talent as "Good Morning America's" Robin Roberts and legendary animator Eric Goldberg, more than 50 "One Day at Disney "shorts, ranging in length between 4 to 7 minutes long and each profiling a single remarkable person and their fascinating job, will debut each week.
Premiere Date: Dec. 3
Disney+
"Star Wars: The Clone Wars" (TV) —  The Emmy-winning animated series will be returning with 12 all-new episodes, which tells the story of Anakin Skywalker and Obi-Wan Kenobi during The Clone Wars.
Premiere Date: February 2020
Disney
"Diary of a Female President" (TV) — Told from the narration of her diary, the series follows a Cuban-American 12-year-old girl as she navigates the ups and downs of middle school and her journey to becoming the future president of the United States. Gina Rodriguez ("Jane the Virgin") and Emily Gipson ("I Can and I Will") will executive produce along with Ilana Peña ("Crazy Ex-Girlfriend"). Rodriguez will play the older POTUS. 
Premiere Date: Year One
Getty
"Phineas and Ferb The Movie: Candace Against the Universe" (Film) — The movie, executive-produced by Dan Povenmire and Jeff "Swampy" Marsh (creators and executive producers of the long-running Emmy Award-winning series "Phineas and Ferb"), centers on Phineas and Ferb as they set out across the galaxy to rescue Candace, who has been abducted by aliens and has found utopia in a far-off planet, free of pesky little brothers. David Errigo Jr. joins as Ferb, while Ashley Tisdale, Vincent Martella and Caroline Rhea reprise their roles.
Premiere Date: Year One
Getty
"Stargirl" (Film) — Based on the YA novel of the same name, this teen coming-of-age story is about Leo Borlock (Graham Verchere), an average 16-year-old who is content to fly under the radar until an offbeat and unconventional new student named Stargirl (Grace VanderWaal) shows up at his high school, turning his and everyone else's world upside down, forever changing the way they see themselves and each other.
Premiere Date: Year One
Getty
"Timmy Failure" (Film) — Based on the book "Timmy Failure: Mistakes Were Made" by Stephan Pastis, "Timmy Failure" is helmed by Tom McCarthy with a screenplay by McCarthy and Pastis. It tells the story of Timmy, who along with his 1,500 pound polar bear partner, Total, operates TOTAL FAILURE INC., a world-class detective agency (at least in Timmy's mind anyway).
Premiere Date: Year One
Getty
"Togo" (Film) — Based on a true-life adventure in the Alaskan tundra, this story takes place in 1925, when an epidemic of diphtheria breaks out in a remote Alaskan town, causing countless children to fall gravely ill. The necessary antitoxin is hundreds of miles away, across treacherous terrain with a massive storm on the horizon. As the crisis grows more desperate, the village leaders realize their only hope lies with one man – Leonhard Seppala (Willem Dafoe) and his lead sled dog, Togo.
Premiere Date: Year One
Getty
"Monsters at Work" (TV) — Picking up six months after the events of "Monsters, Inc." this series follows Tylor Tuskmon (Ben Feldman), an eager and talented young mechanic who works on the Monsters Inc. facilities team but dreams of working his way up to the Laugh Floor. Billy Crystal and John Goodman return as Mike and Scully.
Premiere Date: Year One
Disney+
"Falcon and the Winter Soldier" (TV) — Anthony Mackie and Sebastian Stan return as Sam Wilson/Falcon and Bucky Barnes/Winter Soldier, which will see the former take on the mantle of Captain America from Steve Rogers (Chris Evans). Daniel Bruhl returns as Baron Zemo from "Captain America: Civil War." Emily Van Camp will return as Sharon Carter as well.
Premiere Date: Fall 2020
Disney+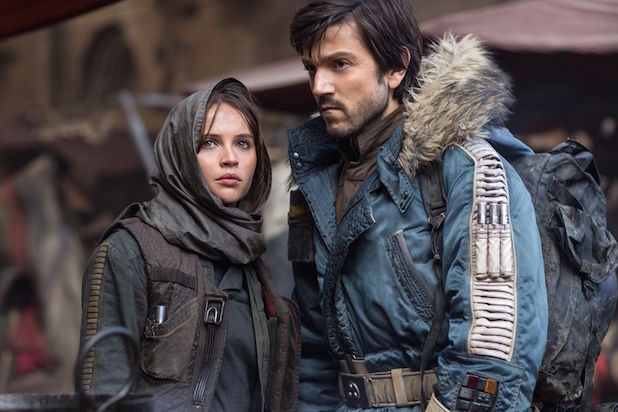 Untitled "Rogue One" Prequel (TV) — Diego Luna returns as Cassian Andor from "Rogue One" with Alan Tudyk reprising his role as his droid sidekick, K-2S0.
Premiere Date: Year Two
Lucasfilm
"WandaVision" (TV) — Elizabeth Olsen and Paul Bettany are back as Wanda Maximoff and Vision, though the latter died in "Avengers: Infinity War." Teyonah Parris will debut as the adult version Monica Rambeau/Photon first introduced in "Captain Marvel."
Premiere Date: Spring 2021
Disney+
"Loki" (TV) — Tom Hiddelston reprises his role as a still-villainous Loki from an alternate timeline. This Loki escaped using the Tesseract after the events of "The Avengers" during the time heist in "Avengers: Endgame."
Premiere Date: Spring 2021
Disney+
"What If…" (TV) — The animated non-canon anthology will explore stories from the MCU that show events taking place differently — like, what if Peggy Carter took the Super Soldier serum instead of Steve Rogers. MCU actors will return to voice their characters, and Jeffery Wright will voice The Watcher.
Premiere Date: Summer 2021
Disney+
"Hawkeye" (TV) — Jeremy Renner will return as Clint Barton as he trains Kate Bishop to be the new Hawkeye.
Premiere Date: Fall 2021
Disney+
"Love, Simon" (TV) — The series adaptation is set in the same world as the 2018 film starring Nick Robinson. Michael Cimino will star as Victor, "a new student at Creekwood High School on his own journey of self-discovery, facing challenges at home, adjusting to a new city, and struggling with his sexual orientation," according to the show's logline. "When it all seems too much, he reaches out to Simon to help him navigate the ups and downs of high school." 
Premiere Date: TBD
"Flora & Ulysses" (Film) — Based on the children's book by Kate DiCamillo,  "Flora & Ulysses" tells the story of 10-year-old Flora, an avid comic book fan and a self-avowed cynic, who saves a squirrel she names Ulysses only to have its unique superhero powers wreak havoc in a series of humorous, antic-filled adventures that ultimately change Flora's life — and her outlook — forever.  
Premiere Date: TBD
Untitled Obi-Wan Kenobi Series (TV) — Ewan McGregor will finally return as the Jedi Master he played in the films "The Phantom Menace," "Attack of the Clones" and "Revenge of the Sith."
Premiere Date: TBD
Lucasfilm
Fox Franchise Revivals — Disney is looking to develop reboots from its newly acquired 20th Century Fox film library: "Home Alone," "Cheaper by the Dozen," "Diary of a Wimpy Kid" and "Night at the Museum."
Premiere Date(s): TBD
20th Century Fox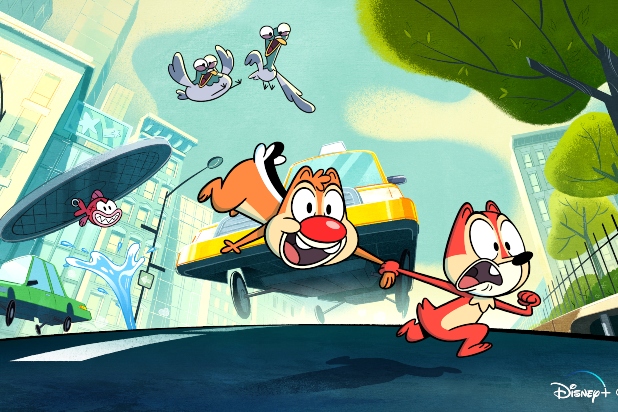 "Chip 'n' Dale" (TV) — The series will feature the return of Disney's much-loved chipmunk troublemakers in a non-verbal, classic style comedy, following the ups and downs of two little creatures living life in the big city. 
Premiere Date: TBD
Disney
"Ms. Marvel" (TV) — New live-action series from Marvel Studios based on the MCU character Kamala Khan.
Premiere Date: TBD
Disney+
"Moon Knight" (TV) — New live-action series from Marvel Studios based on the MCU character.
Premiere Date: TBD
Disney+
"She-Hulk" (TV) — New live-action series from Marvel Studios based on the MCU character.
Premiere Date: TBD
Disney+
"Muppets Now" (Short-Form Series) — Forty years after leaving the swamp in his big screen debut in "The Muppet Movie," Kermit the Frog is heading upstream with Miss Piggy, and the gang, bringing a new kind of mayhem and laughter to Disney+ with their first-ever unscripted short-form series.
Premiere Date: TBD
Disney+
"Lizzie McGuire" Sequel Series (TV) — Hilary Duff will reprise the role she made famous in an all-new "Lizzie McGuire" series from Terri Minsky. Hallie Todd, Robert Carradine and Jake Thomas are also returning. 
Premiere Date: TBD
Disney
"Marvel's Hero Project" (TV) – This docuseries reveals the remarkable, positive change several young heroes are making in their own communities. These inspiring kids have dedicated their lives to selfless acts of bravery and kindness, and now, Marvel celebrates them as the true Super Heroes they are.
Premiere Date: Nov. 12
"Untitled Mickey Mouse Documentary" (Film) — From "Won't You Be My Neighbor?" director Morgan Neville, the film will work to decode Mickey's deeper significance, getting to the core of what his cultural impact says about each of us, and about our world. 
Premiere Date: TBD
"People & Places" (TV) — A revival of the short-form series from the 1950s, this focuses on the real-life stories of extraordinary people and places from around the globe that embody the Disney ethos — all told by a mix of up-and-coming and established filmmakers.
Premiere Date: TBD
"Big Shot" (TV) — The dramedy follows a temperamental college basketball coach (John Stamos) who, after getting fired from his job, ends up as a coach and teacher at an elite, girls private high school. From David E. Kelley and Brad Garrett.
Premiere Date: TBD
"The Imagineering Story" (TV) — Directed by Leslie Iwerks ("The Pixar Story"), this docuseries chronicles the 65-year history of Walt Disney Imagineering, a place equal parts artistic studio, design center, think tank and innovation laboratory. 
Premiere Date: Nov. 12
"Safety" (Film) — A drama inspired by the uplifting story of former Clemson safety Ray McElrathbey, in South Carolina.
Premiere Date: TBD
"Becoming" (TV) — LeBron James-produced docuseries chronicles the origin stories of world-class entertainers, musicians and athletes. Each episode takes a different celebrity back to their hometown for an inspiring look at how they became the superstar they are today. Anthony Davis, Caleb McLaughlin, Candace Parker and Nick Cannon are among those that will be spotlighted.
Premiere Date: TBD
"Behind the Attraction" (TV) — Gives viewers an exclusive glimpse 'behind the curtain' of some of Disney's most popular attractions by speaking directly with Disney's Imagineers and other creative minds involved in bringing them to life. From Dwayne Johnson's Seven Bucks Productions.
"Marvel 616" — Anthological documentary series exploring the intersection between Marvel's rich legacy of stories, characters and creators and the real world. Gillian Jacobs will direct the first episode, titled "Higher, Further, Faster" (a reference to "Captain Marvel").
Premiere Date: 2020
"Earthkeepers" (TV) — This series centers on the adventurous lives of the people changing the way we see the animal kingdom. The episodes focus on conservationists and the animals they've devoted their career to studying, diving deep into the personal trials and professional breakthroughs of protecting the planet's most endangered species. Produced by Supper Club (pictured). 
Premiere Date: TBD
Direct-to-consumer offering will house programming from Marvel Studios, Pixar and Lucasfilm
Disney+, Disney's streaming competitor to challenge Netflix and Amazon, launched Tuesday and along with housing its own vast library of content, the OTT features original "Star Wars," Marvel Studios, Pixar, National Geographic and, of course, Disney productions. Here's every TV show and film in the works for the streaming platform. (Note: Year One means within the first year of Disney+'s launch.)
Disney+ will run you $6.99/month (or $12.99 in a bundle with Hulu and ESPN+).