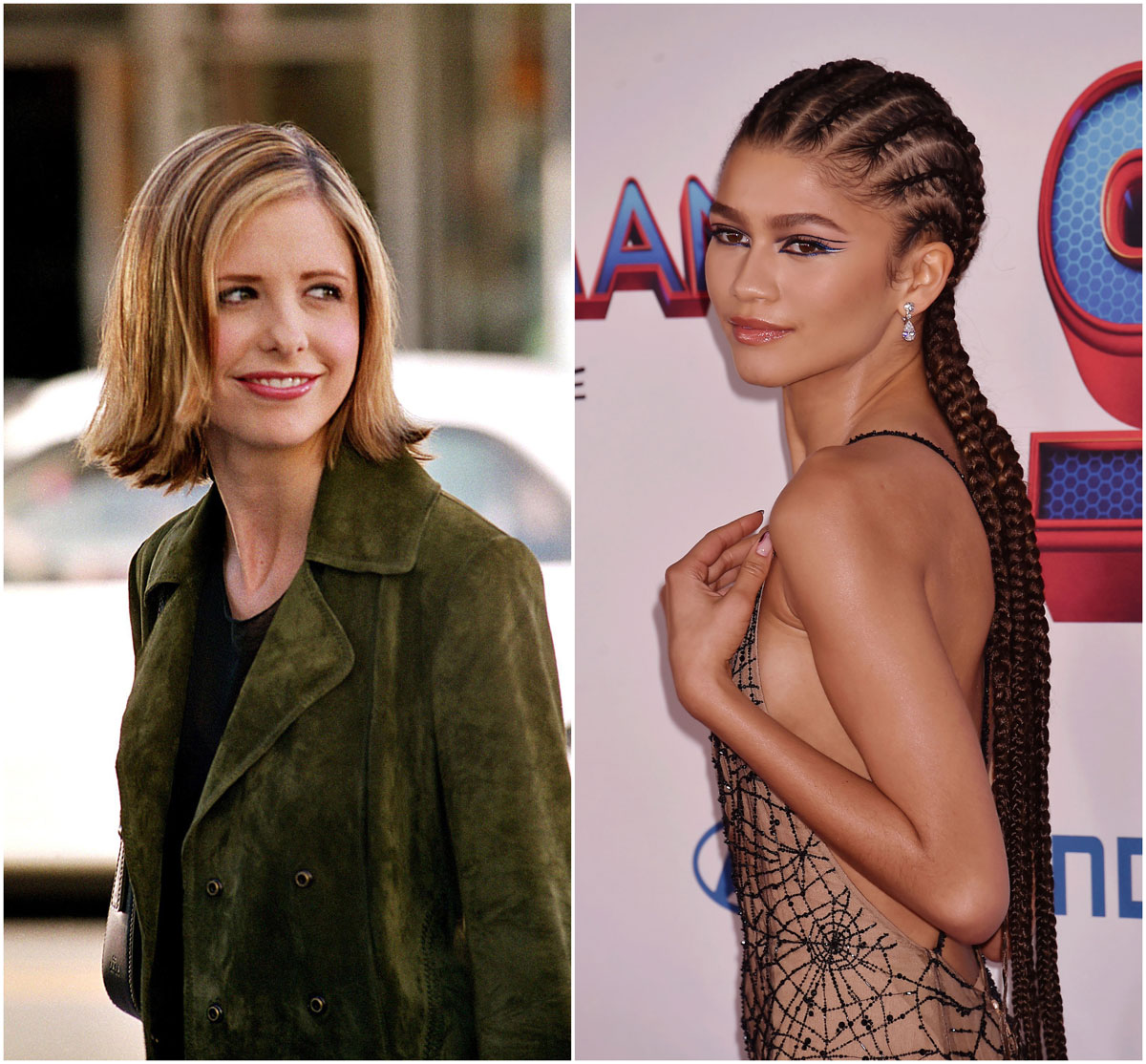 Back in 2018, we learned that a reboot of cult fave Buffy the Vampire Slayer was in development and would feature a Black actress as the Slayer. Details about the storyline were scant and then came the revelations that Joss Whedon is a terrible person. Buffy herself suggested Zendaya as her successor, but there was speculation that the reboot wouldn't happen now because Joss would be an EP and he's persona non grata. That turned out to be true, with another EP saying last week that the reboot is "on pause."
The undead population of Sunnydale can breathe a collective sigh of relief as a new slayer won't be rising anytime soon.

A reboot of Buffy the Vampire Slayer, this time featuring a Black actress as its titular heroine, has been in development since 2018 — but executive producer Gail Berman says the project is now "on pause," as revealed in Friday's episode of The Hollywood Reporter's TV's Top 5 podcast.

Original series creator Joss Whedon was also aboard this reboot as an executive producer, with Monica Owusu-Breen (Midnight, Texas) serving as writer and showrunner. Owusu-Breen previously wrote for ABC's Agents of S.H.I.E.L.D., where Whedon was an EP as well. The reboot, which was referred to as "contemporary, building on the mythology of the original," never had an official network home.

There was some confusion, however, about whether the show would be a straight reboot or some sort of revival. Shortly after news of the reboot broke in 2018, Owusu-Breen stated that the original show's beloved characters "can't be replaced," adding that she "wouldn't try to" replicate the "brilliant and beautiful series." Instead, she suggested: "The world seems a lot scarier [today]. So maybe it could be time to meet a new Slayer.

The original Buffy, starring Sarah Michelle Gellar, debuted in 1997 on The WB and ran for seven seasons, jumping to UPN for its final two. It has since become a cultural touchstone and cult favorite among TV fans.
[From TV Line]
"On pause" sounds like a nice way of saying "not happening." They don't give any reasons why, but as many suspect, it is likely due to Whedon's involvement. To which I say, couldn't they just unceremoniously axe him and move forward? People leave projects all the time! I guess it's not that simple, but I wish it was. There were so many other great writers and producers that had a hand in the original series' success that it always bothered me how much credit Joss got for it, as if he single-handedly made it what it was, when he definitely didn't. I feel like there were even fanfic writers that would be better than him. The fanfic and message boards were popping back in the day. My teen self definitely argued with a grown man over the merits of Spike's character back then. Anyway, I guess it's nice that one thing from childhood remains unrebooted. Sarah Michelle Gellar's Buffy will remain the Slayer of Record. Buffy really did close the Hellmouth after all.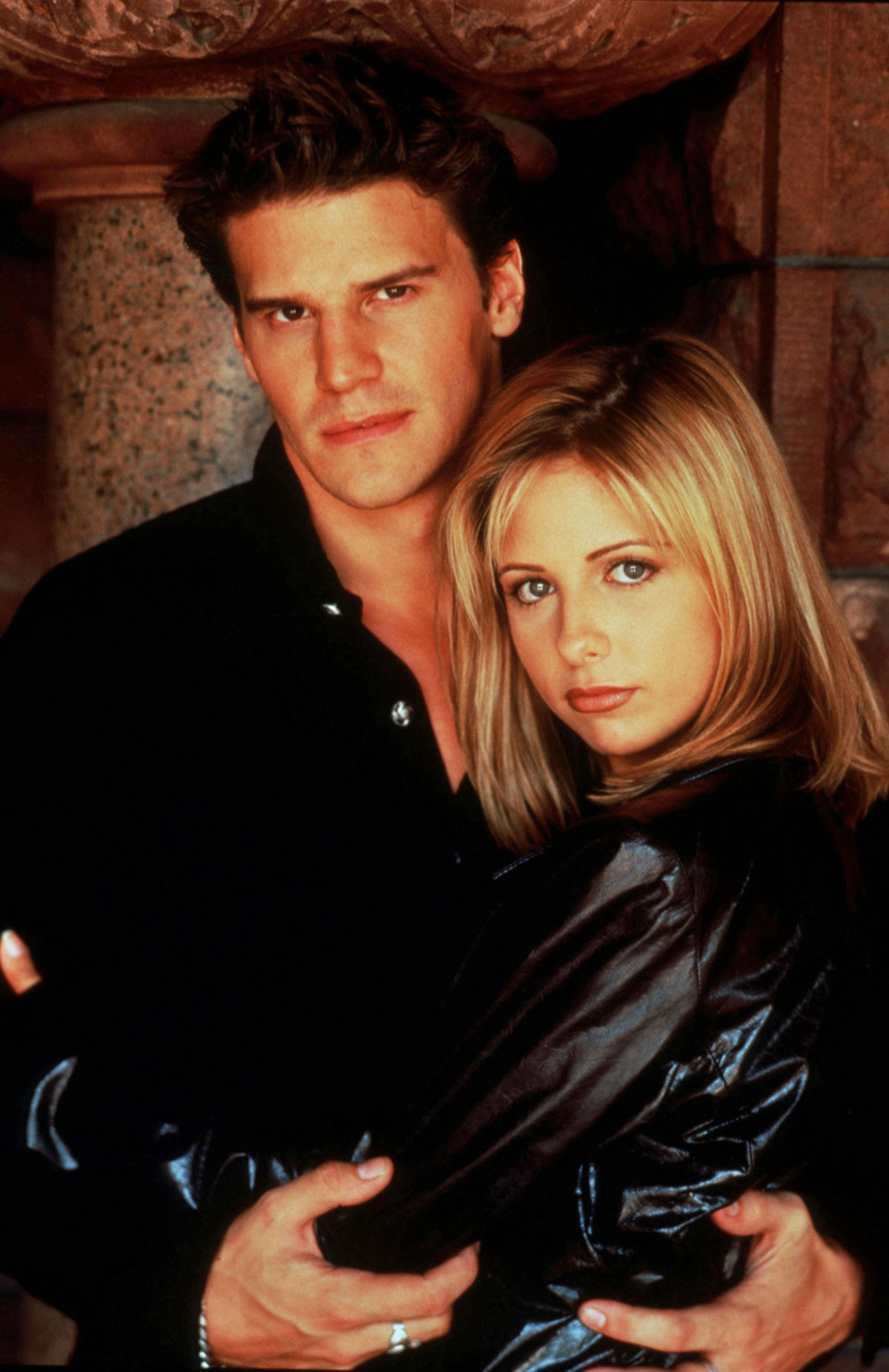 Embed from Getty Images
photos credit: Avalon.red and Getty
Source: Read Full Article