PrinceHarry and Meghan Markle have made the news more than ever lately. The tworecently announced that they are completely stepping back from theirlives as royals. Though they'll continue to do philanthropic work, it willnot be on behalf of the queen.
Harry and Meghan are making a major change, but not everyone is convinced this couple's marriage is forever. Here's why bookmakers predict the couple will divorce within the next five years.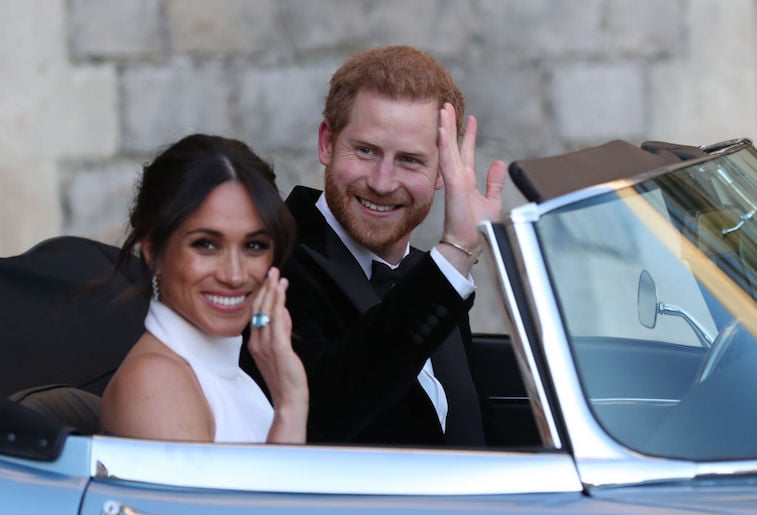 Harry and Meghan recently gave up royalty
The Sussex's decision to give up their HRH royal titles and step back from royal life was not an easy one, as Harry revealed in his words at a recent dinner in London. Ever since Harry and Meghan began dating, their relationship has been under immense scrutiny. More specifically, the media have lashed out at Meghan, and the negative stories took a toll on the two.
Meghan was often at the center of rumors and bad press, and Harry was directly affected by it as well. Ultimately, the two decided that leaving the family was their only hope for a more normal, peaceful life.
Fans predict the couple will divorce by 2025
Per Daily Mail, European bookmakers (also known as those who calculate odds for certain bets) say the odds are 3/1 that Harry and Meghan will divorce by 2025. While those at Irish bookmaker Paddy Power suggest the two won't have a lasting marriage, they do believe the couple will achieve financial independence, with odds at 2/1 for doing so. Paddy Power suggests that a 100-Euro wager on the couple's divorce would turn into a 400-euro win, should the couple's marriage actually end.
The two are essentially isolating themselves
Though the specific formula for calculating the likelihood of a royal family divorce isn't easy to understand, there are a few major reasons why the odds suggest the two might not end up together. First, Meghan and Harry are choosing to isolate themselves. They are leaving the royal family, and Meghan doesn't have much of a relationship with her family (with the exception of her mother), so the two will only have each other. And that isolation might not be a good thing.
Meghan and Harry are also in an intense spotlight. It's hard to naturally progress a marriage when people are constantly berating you, starting rumors, etc., which seems to be something Meghan and Harry will have trouble escaping, despite their want for a more private life.
Even if they divorced, Harry probably wouldn't rejoin the family
Though we are rooting for the two to stick together, royaldivorces are not totally uncommon. But even if the couple did separate, Harry probablywouldn't rejoin the family. He showed signs of wanting to leave long beforehis departure officially happened, and though he might choose to move back tothe United Kingdom, he probably wouldn't want to live the life he's been livingfor more than 30 years.
Still, we are hoping that Meghan and Harry find peace intheir new life and can continue to build a bright future together.
Source: Read Full Article