Breaking into the music business is no small feat. It doesn't matter if you're an once-in-a-generation guitar player or a Hall of Fame rapper, no one knows if you'll succeed in the industry until you get your first album on the market.
For 2Pac, aka Tupac Shakur (1971-96), it was no different. Before he captivated fans around the world, 2Pac had to pay his dues as a backup dancer and hype man for Digital Underground, the goofball rap outfit that brought you "The Humpty Dance" in 1990.
As Shock G (aka Humpty Hump) and the other members of Digital Underground remembered it, 2Pac agreed to carry gear and backup dance for the group because he knew he'd get a shot rapping soon enough.
Tupac was right, of course. Before the year ended, he got his first verse rapping and his first role in a movie. Fame followed not long after.
2Pac broke through on Digital Underground's 'Same Song'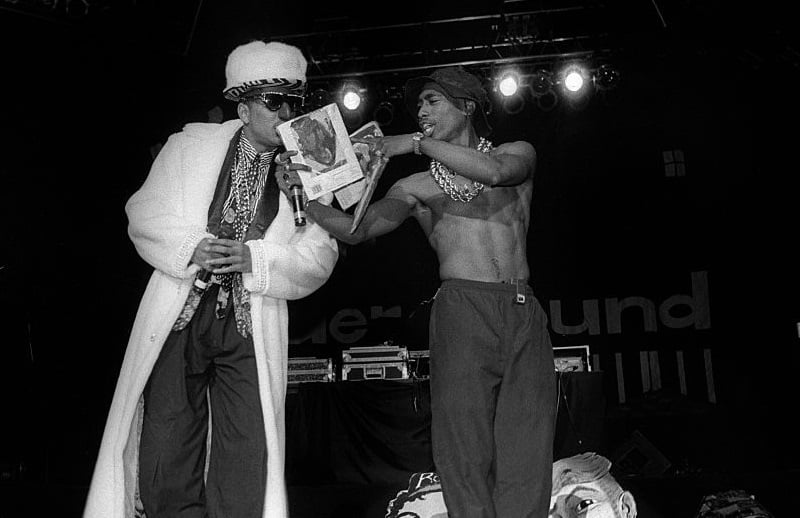 To get an idea how popular "The Humpty Dance" was in 1990, you can start by looking at the Billboard charts. It went to No. 11 on the pop chart (the Hot 100) and hit No. 1 on the rap chart. But you don't need all the stats. Just look at what it did for Digital Underground.
As Shock G recalled it, the group was "hot as f*ck" by the summer of '90. So hot, in fact, that Dan Aykroyd (then in peak Ghostbusters II popularity) showed up at a Digital Underground movie and asked if the crew wanted to perform and appear in his next movie, Nothing But Trouble (also starring Demi Moore and Chevy Chase).
You didn't have to ask the Digital Underground twice. When Aykroyd and his team got in touch to confirm they'd be in the film, Shock G asked if they wanted some special song. After Aykroyd replied, "Just keep the same song," Shock G started writing a song called "Same Song."
On the track, which appeared on the Nothing But Trouble soundtrack, 2Pac got his debut verse. And he broke in with the premiere position — after Shock G, his alter-ego Humpty, and Money-B had rapped already.
2Pac already looked like hip-hop royalty in the 'Same Song' video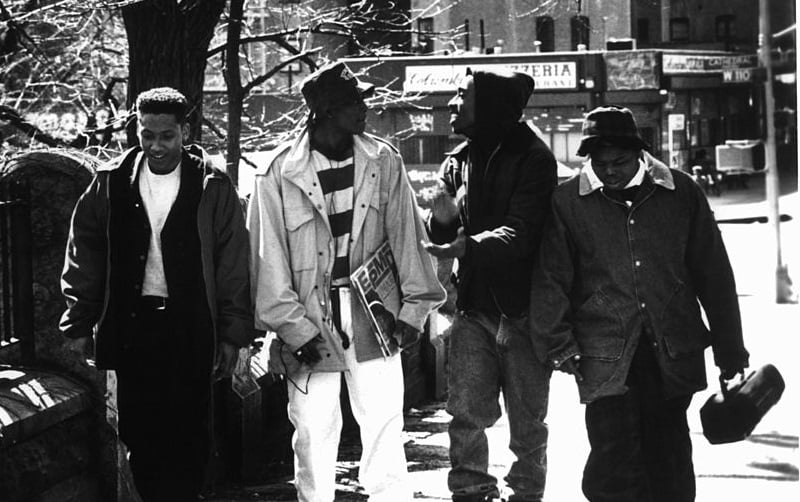 Considering 2Pac's subsequent rise to fame, it makes to consider "Same Song" and Nothing But Trouble catalysts. In the video released for the song (featuring cameos by Aykroyd and Eazy-E), 2Pac enters being carried by attendants, dressed as an African king.
Needless to say, 2Pac was afraid of neither microphone nor camera at that early date. (He was 19 at the time.) Within the next year, he'd land his first starring film role in Juice (released January '92) and record his debut album, 2Pacalypse Now.
The following year, 2Pac had "Dear Mama" (1993) shooting up the pop charts and never looked back. It didn't last long, of course. A few months after his 25th birthday he was shot four times while visiting Las Vegas. He died six days later from the injuries, on September 13, 1996. The while ride started and ended within six years.
Also see: The Only Times Biggie and 2Pac Rapped Together on Records
Source: Read Full Article