The Florida-born singer turns to his social media platform to honor Usher and Drake with chain-themed work incorporating Drake's OVO owl and Usher's famous U pendant.
AceShowbiz –YK Osiris has become the subject of mockery. The 24-year-old Florida-born singer has been clowned on social media after he misspelled a word in a post praising his idols Drake and Usher.
On Thursday, September 22, the Def Jam Recordings artist turned to his Instagram Story to show off his latest tattoos honoring Usher and Drake. The detailed chain-themed work incorporated the OVO owl and Usher's famous U pendant. In a following Story, he included a photo of Usher and declared the superstar to be the "King of R&B."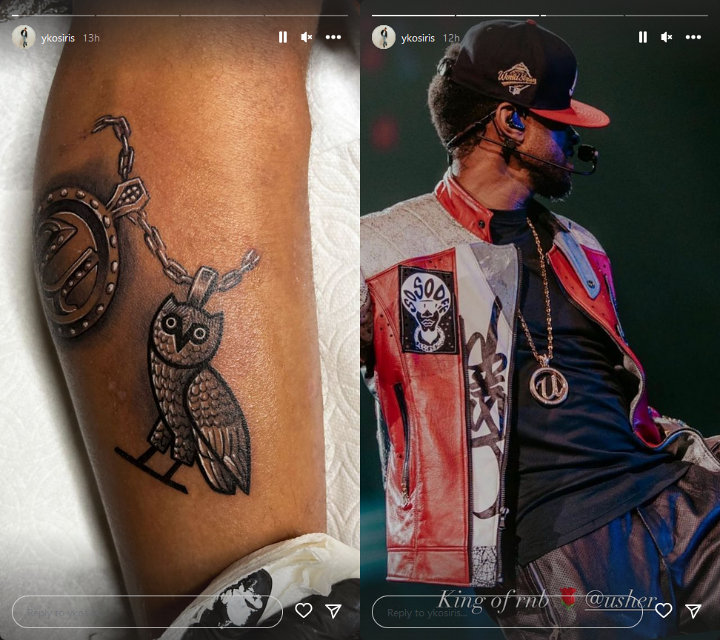 YK Osiris showed off his new tattoos, Drake's OVO owl and Usher's famous U pendant.
Not stopping there, YK Osiris also posted an inspirational message after honoring his idols. "When you get to seat [sic] at the same table with legends, and they talk to you about success, you will understand," he wrote, adding a red rose emoji.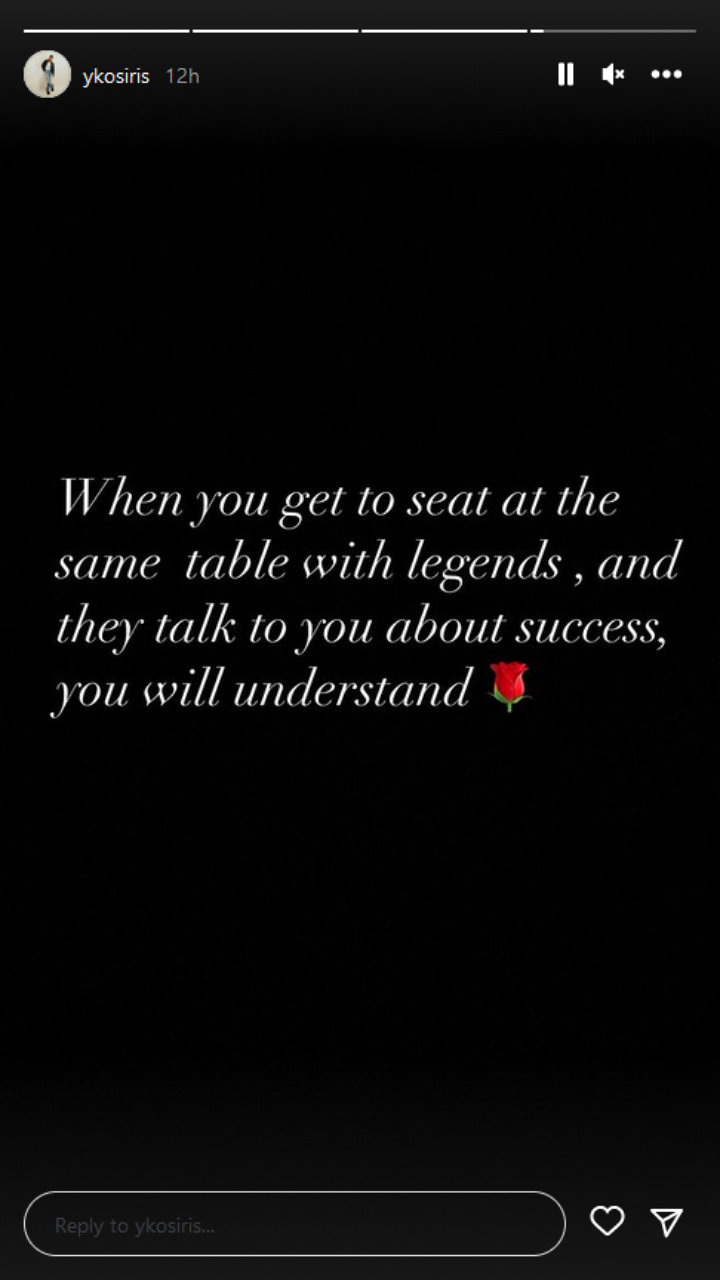 YK Osiris posted a motivational message while praising his idols.
Shortly after The Shade Room reposted his message, many Instagram users clowned YK Osiris for misspelling the word "seat." One person commented, "Proofread bruh, always proofread." Another said, "*Sit dammit *SIT."
"Hopefully they told you the difference between 'seat' & 'sit'," someone else reacted to YK Osiris' post. A separate person wrote, " 'seat'…the way I chuckled lol..," while another wondered, "What grade bro drop out? He talk and write weird af."
According to reports, YK Osiris is a high school dropout and he never did any graduation. It's said that he has not completed his high school education as he wanted to start his music.
YK Osiris once said that some rappers cannot spell correctly. When visiting Ribault High School and Raines High School in his hometown of Jacksonville, Florida in 2020, the "Leave Me on Read" crooner told the highschoolers, "All your favorite rappers, they be dumb as f**k. They can't hold a conversation for an hour. They don't even know how to spell. I swear to God, my right hand on the bible."
Source: Read Full Article