YESSS! Brittany Snow may have gotten done dirty, but she's not letting it keep her down! The Pitch Perfect alum finalized her divorce back in July, and now — in September — it seems she's finally ready to enter into the "Living well is the best revenge" phase.
Obviously we say "revenge" because her ex Tyler Stanaland infamously messed around behind her back but IN FRONT OF TV CAMERAS on his Netflix reality show Selling The OC. But the living well part speaks for itself!
Related: Fans Think Sophie Turner's Lawsuit Was Taylor Swift's Idea For Revenge On Joe Jonas!
In an Instagram Story post on Thursday, Brittany posted a pic of her "glow up" new look, thanking hairstylist Rick Henry and esthetician Kate Somerville. She wrote:
"Blonde for fall? Doesn't make much sense but let's do it."
As we all know, blonde on Brittany makes sense at all times! Just take a peek how AH-MAZING she looks!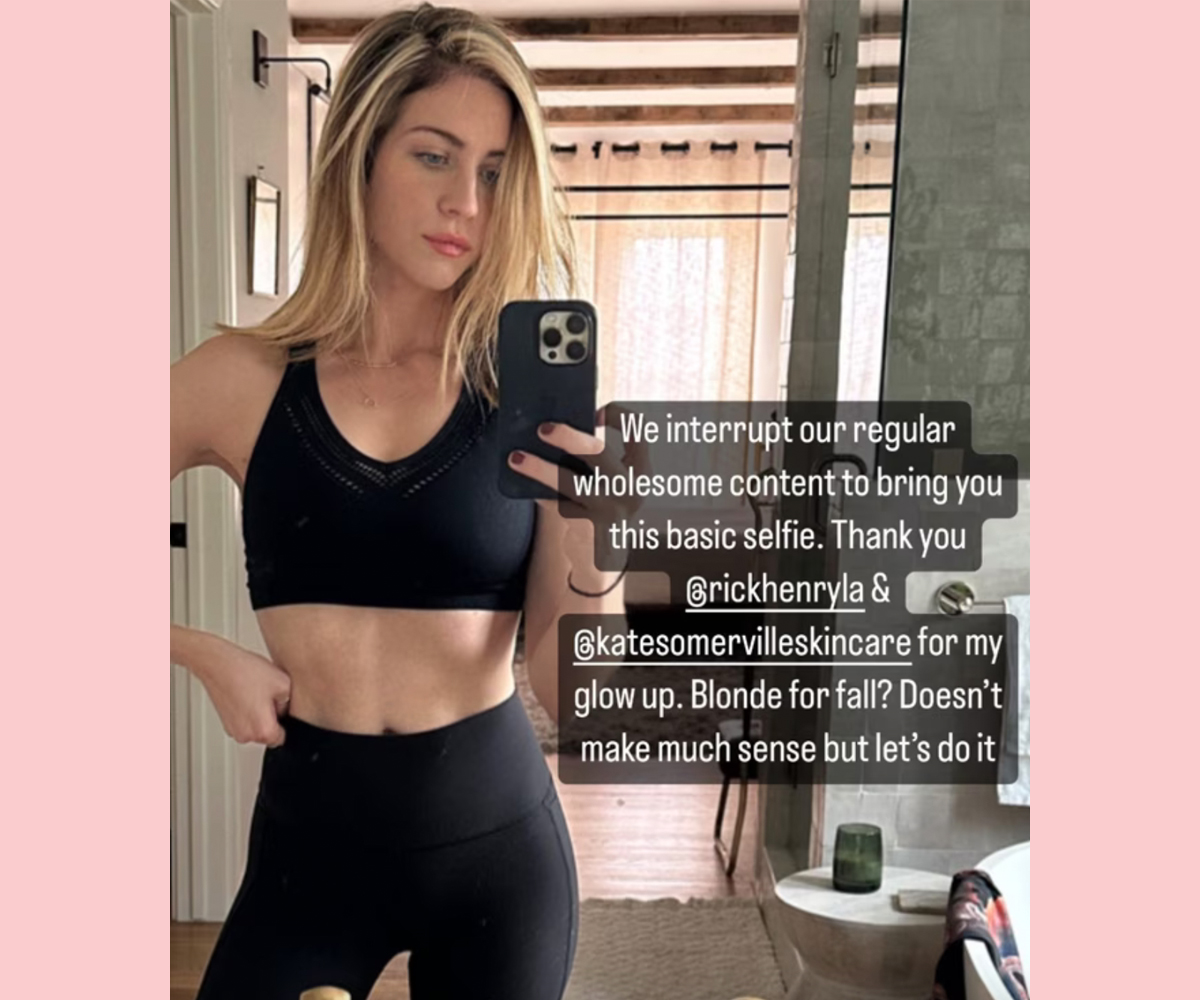 We, uh, can't help but notice her really fit bod is also pictured. Just sayin'! Not that we think this is a thirst trap, exactly, but she's definitely showing off how well she's doing. Healthy, happy, blonde — she does NOT need that cheating MFer anymore!
It's truly the best breakup phase! Dontcha think??
Source: Read Full Article