"Is this real, is this really happening?" exclaimed Angelina — who only recently learned through a DNA test that she and her sister didn't share the same father.
Angelina Pivarnick is one step closer to learning the identity of her biological father.
On Jersey Shore Family Vacation, Pivarnick previously revealed her mother told her the man she thought was her dad actually wasn't — before she took a DNA test which confirmed she and her sister didn't share the same father.
Those results sprung Mike "The Situation" Sorrentino and Vinny Guadagnino into action, as the pair recruited investigative genealogist and private investigator Pamela Slaton to try and track down the mystery man. In this exclusive sneak pee at tonight's new episode, Slaton comes through with some major news.
Unable to render YouTube Video.
The call from Pam came as the entire cast was together in Orlando, discussing how much Vinny needed to get filler on his wonky knees.
"Hey Mike and Vinny, it's Pamela. I have urgent info about Angelina's father. Please call me ASAP," read a text both Sorrentino and Guadagnino received, stopping them both mid-conversation.
"What now?!?" exclaimed Angelina as the two traded knowing glances at one another.
"Seeing this text from Pamela, I'm getting nervous about it," Vin admitted in a confessional. "Maybe Pamela couldn't find Angelina's father, maybe Angelina's father wasn't alive. So I'm hoping for the best, but I don't know, honestly."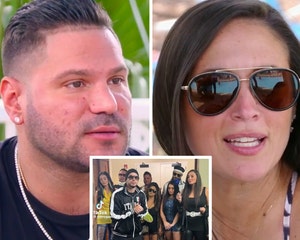 Ronnie and Sammi Finally Film Jersey Shore Together – After Saying He Hopes They 'Can Coexist'
As Mike then called Slaton, everyone in the room started to freak out. "Who the f–k is Pamela?" asked Deena Nicole Cortese, as Pivarnick wondered, "Pamela Anderson?"
"For anyone who doesn't know, myself and Vinny teamed up weeks ago, we also partnered up with Pam, who is a genealogist to help find Angelina's daddy," Mike then revealed, before asking Slaton, "What are the updates in our search?"
"Yeah, I've got news. I have been able to locate Angelina's father," she shared, sending another shockwave through the room.
"Are you f–king kidding me? I'm in shock," exclaimed Pivarnick. "This is all that I've wanted for, I don't even know how long now. Is this real, is this really happening?"
The clip ends with Angelina asking the PI whether she had any additional information, including whether her father was still alive.
Fans will have to tune into tonight's episode to find out the answer to that question and more.
Jersey Shore Family Vacation airs Thursdays on MTV.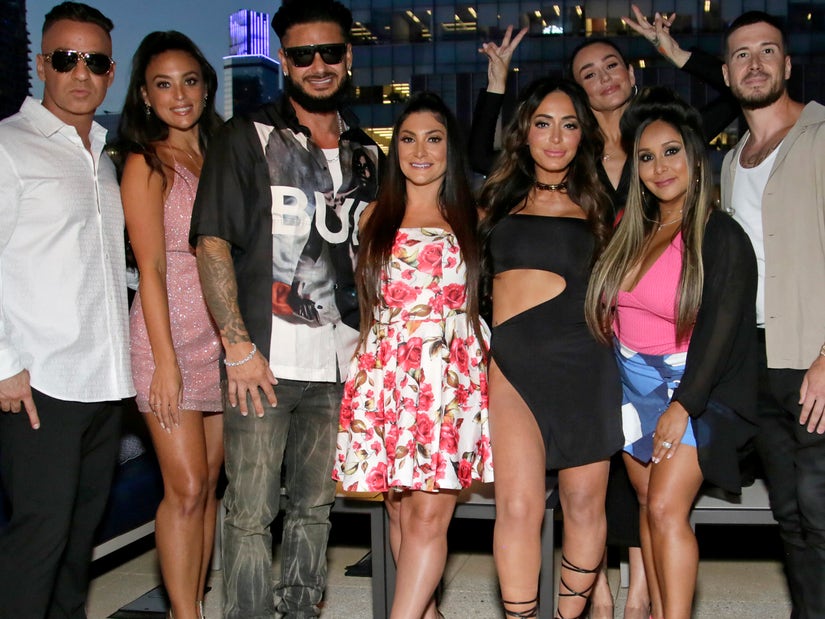 Source: Read Full Article